Shredded chicken with macaroni salad
Shredded chicken salad and crispy macaroni are a creative combination to make a familiar dish different. Fresh vegetables, shredded chicken and crispy macaroni mixed with sweet and sour sauce will make a great dish suitable for an appetizer in a meal and for a light meal in the afternoon.
Ingredients
Meizan Premium Macaroni

200g

Meizan Cooking Oil

500ml

Chicken breast

300g

Salt

3g

Pepper

2g

Celery

2

Carrots

2

Onion

200g

Peanuts

100g

Shallot

100g

Lemon leaves

3

Aromatic herbs of all kinds

400g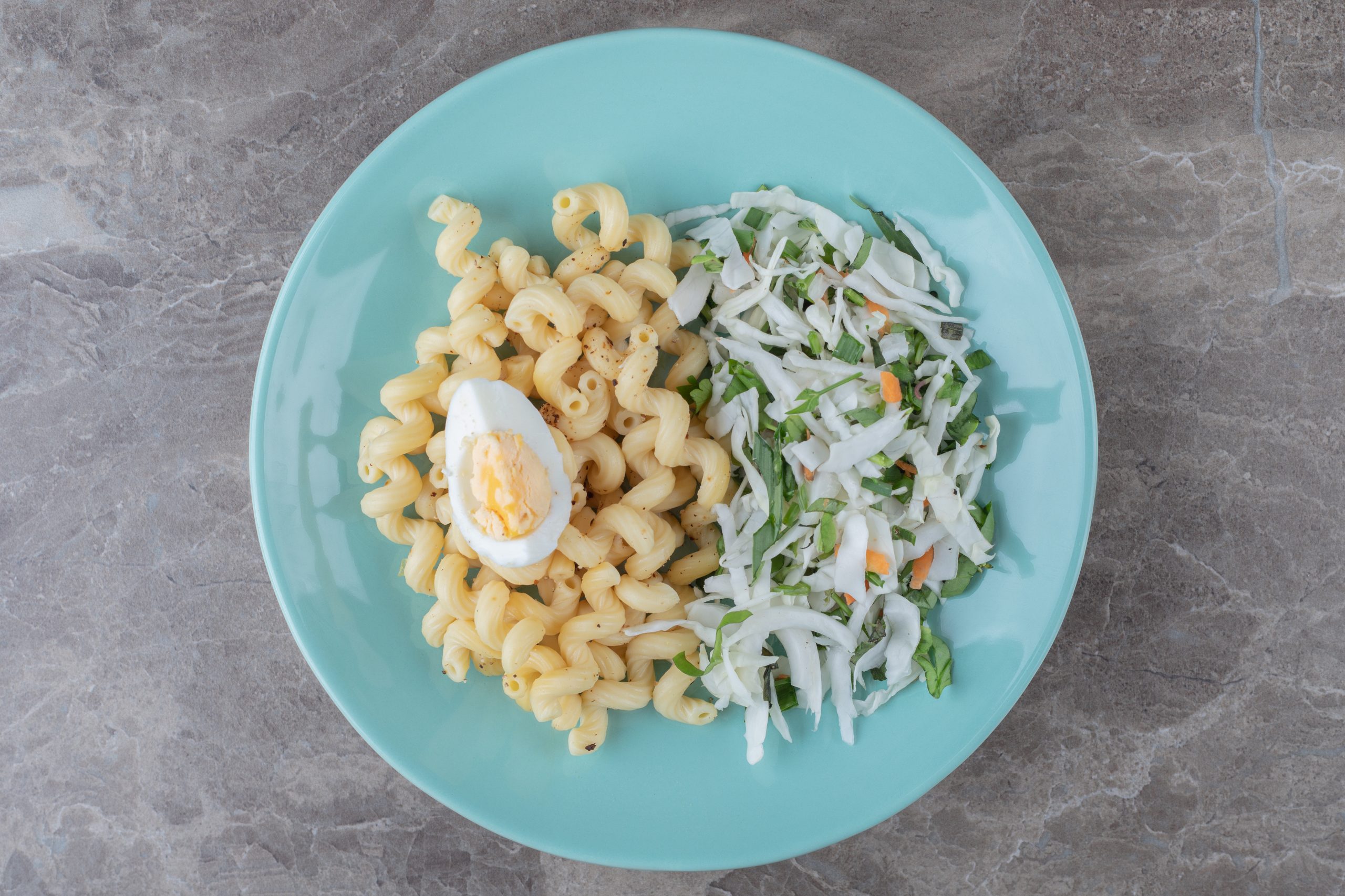 Cooking instruction
Step 1
Fry macaroni: Preheat the oil in a hot pan, then add macaronies in and fry them at a medium temperature until it turns golden yellow and crispy, then take them out and let them drain.
Step 2
Shredded chicken: Marinade chicken breast with salt and pepper for 30 minutes to make the chicken absorbing spices. Boil the chicken breast with some cubes of carrots of 2 cm thickness. Then, add celery in to get flavor. Continue to boil for another 15 minutes (do not overcook the chicken breast, otherwise it will lose toughness). Let the chicken breast cool down, then break it into shreds.
Step 3
Prepare vegetables: Cut carrots into thin strips, then mix them with salt. Slice onions into strips and soak them in ice water to avoid pungency. Mince chili. Roast peanuts, peel and smash them. Slice and fry shallots. Slice lime leaves. Wash and chop aromatic herbs.
Step 4
Make sauce: Mix well fish sauce with sugar, add lime juice or vinegar and boiled water. The add minced chili, minced garlic and pepper. Season the salad sauce to your family taste preference.
Step 5
Put in a bowl vegetables, shredded chicken, crispy macaroni, sprinkled peanuts, lime leaves and fried shallot, served with sauce.