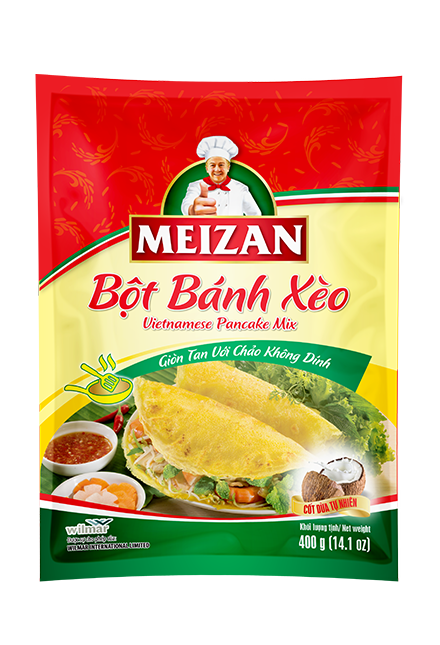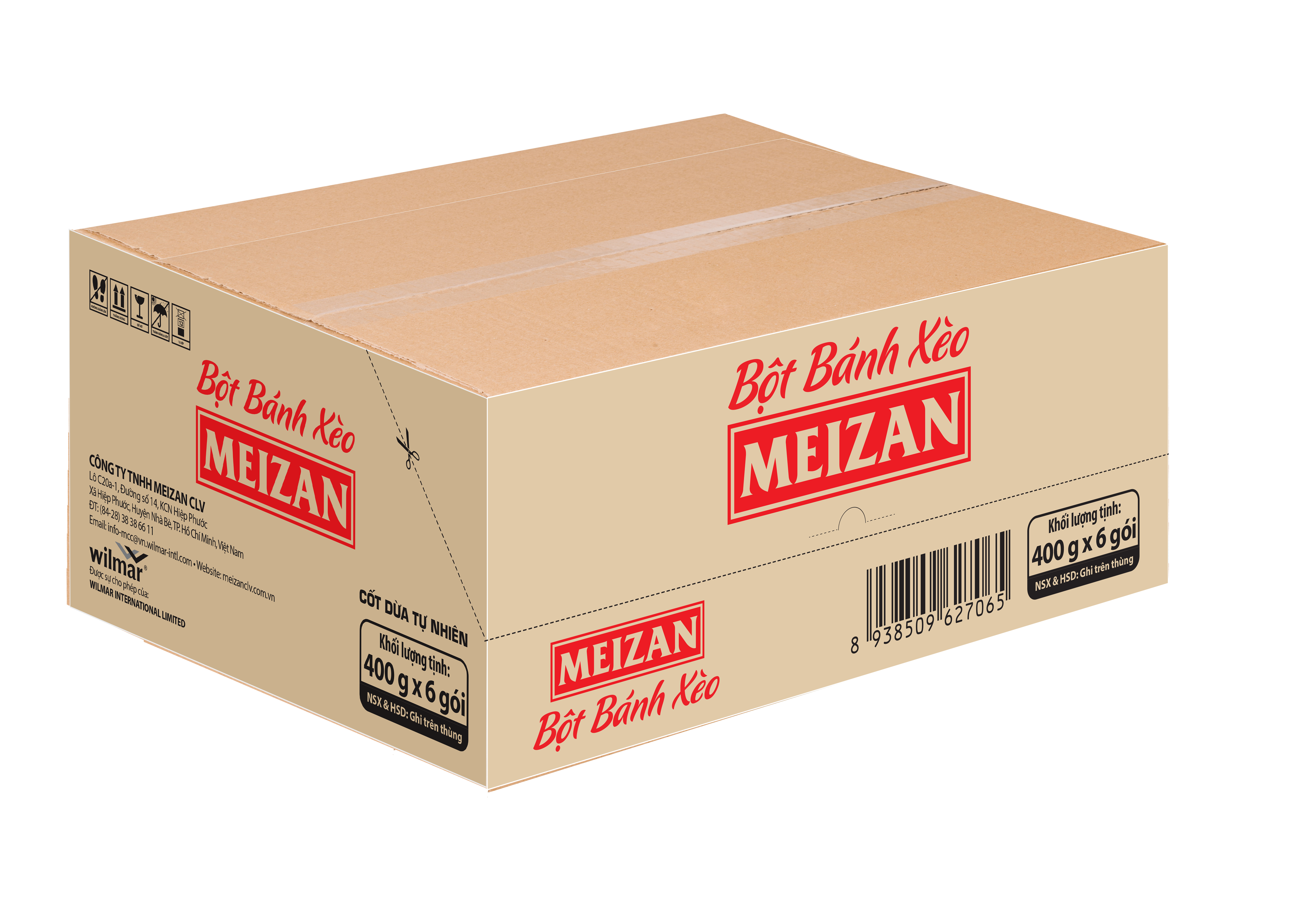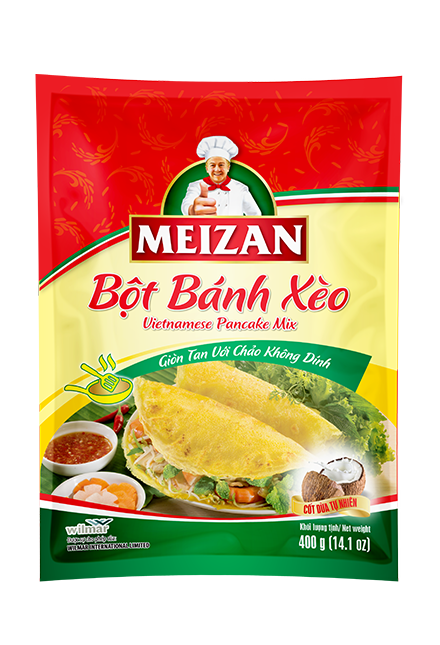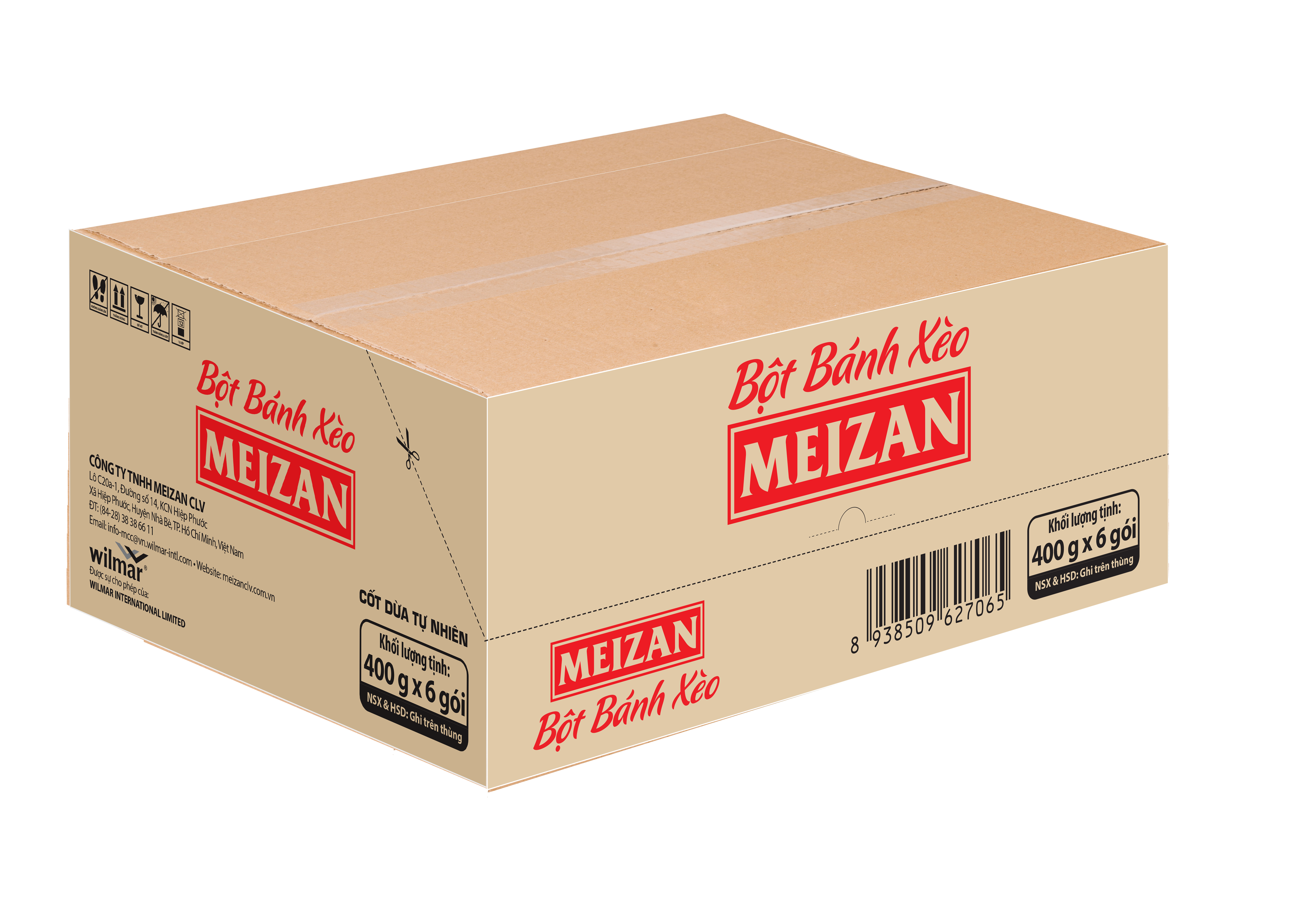 Vietnamese pancake mix
Bring the signature street food flavor to your home with Meizan Vietnamese Pancake Mix. Made with traditional rice flour and a special blend of coconut milk and turmeric powder, get your thin, crispy and tasty light meal ready in just an instant. Cook our Pancake Mix on a non-stick pan for the ideal crunchy Vietnamese pancake dish.
Ingredients
Rice starch, wheat flour, corn starch,
Natural coconut milk powder, turmeric powder,
Iodized salt,
Dried onion,
Raising agent (INS500(ii))
Usage
1

Cho 400g bột bánh xèo vào 900ml nước và khuấy cho đến khi bột mịn, không bị vón cục. Chờ bột nở (hoặc nghỉ) 10 phút để bánh ngon hơn.

2

Cho tôm, thịt heo, củ hành cắt mỏng, đậu xanh hấp chín vào chảo xào sơ.

3

Cho 1 vá bột vào chảo tráng mỏng, thêm nguyên liệu đã xào chín vào và đậy nắp trong 1 phút.

4

Mở nắp, rưới dầu xung quanh vành bánh cho đến khi bánh vàng giòn, vành bung là chín. Dùng nóng kèm rau sống và nước mắm chua ngọt.
Các công thức nấu ăn
Thỏa sức sáng tạo món ăn gia đình cùng Meizan