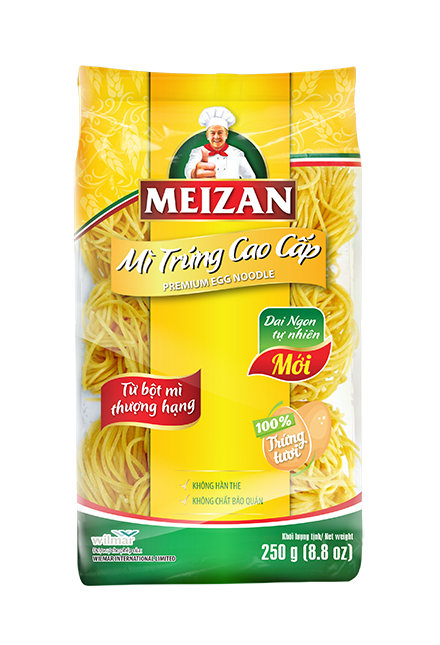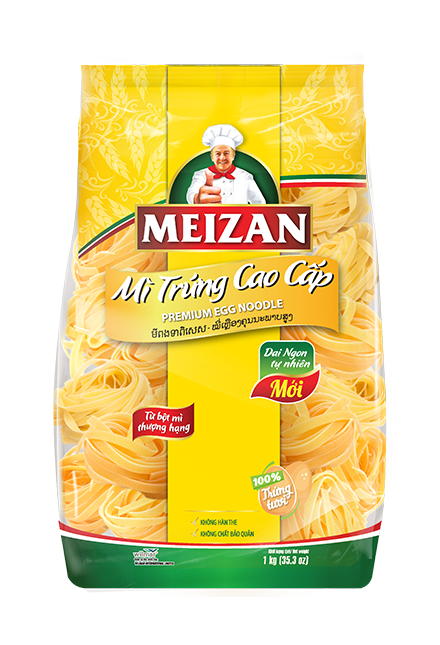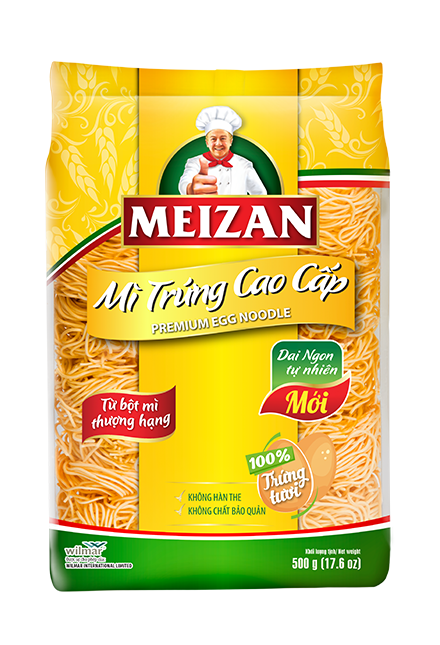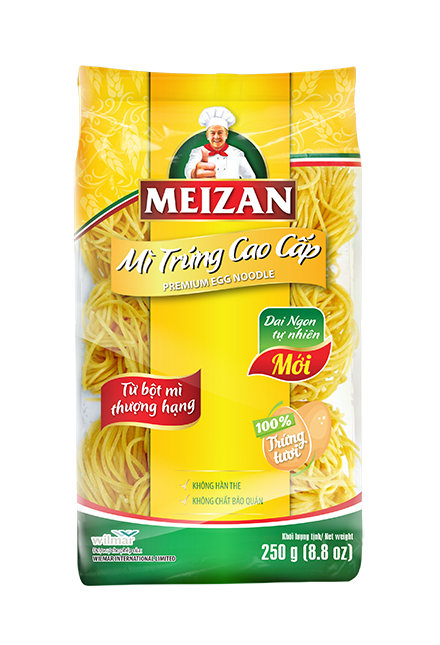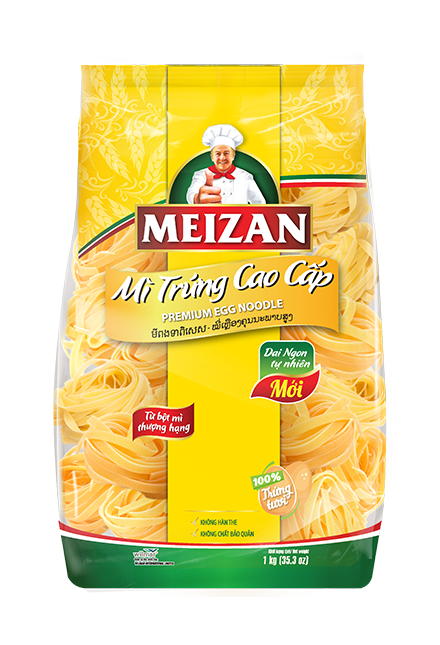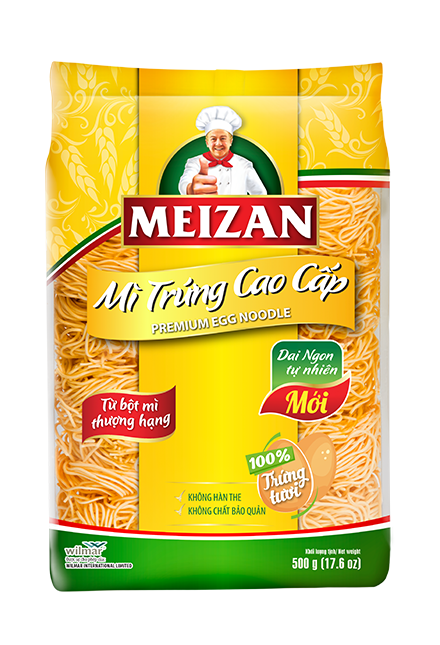 Meizan Premium Egg Noodle
Made with premium wheat flour and fresh eggs on advanced production lines, Meizan Premium Egg Noodles promise a mouthful of tasty, naturally chewy, and healthy flavor that elevate your favorite everyday recipes.
PACKING
250g x 24 packs/ carton
500g x 12 packs/ carton
1kg x 10 packs/ carton
6.5kg/ carton
Ingredients
Wheat flour, Fresh eggs, Iodized salt, Turmeric powder, Stabilizer: propylene glycol alginate (INS405), natural extracts: beta-carotenes (INS160a(ii))
Usage
1

Put the noodles into boiling water for 2-3 minutes and stir occasionally, make sure not to overcook.

2

Take out the noodles, rinse with cold water before draining .

3

Mix in with a tablespoon of oil to prevent the noodles from sticking together.

4

Add the noodles to your favorite stir-fry or soup recipes and enjoy!