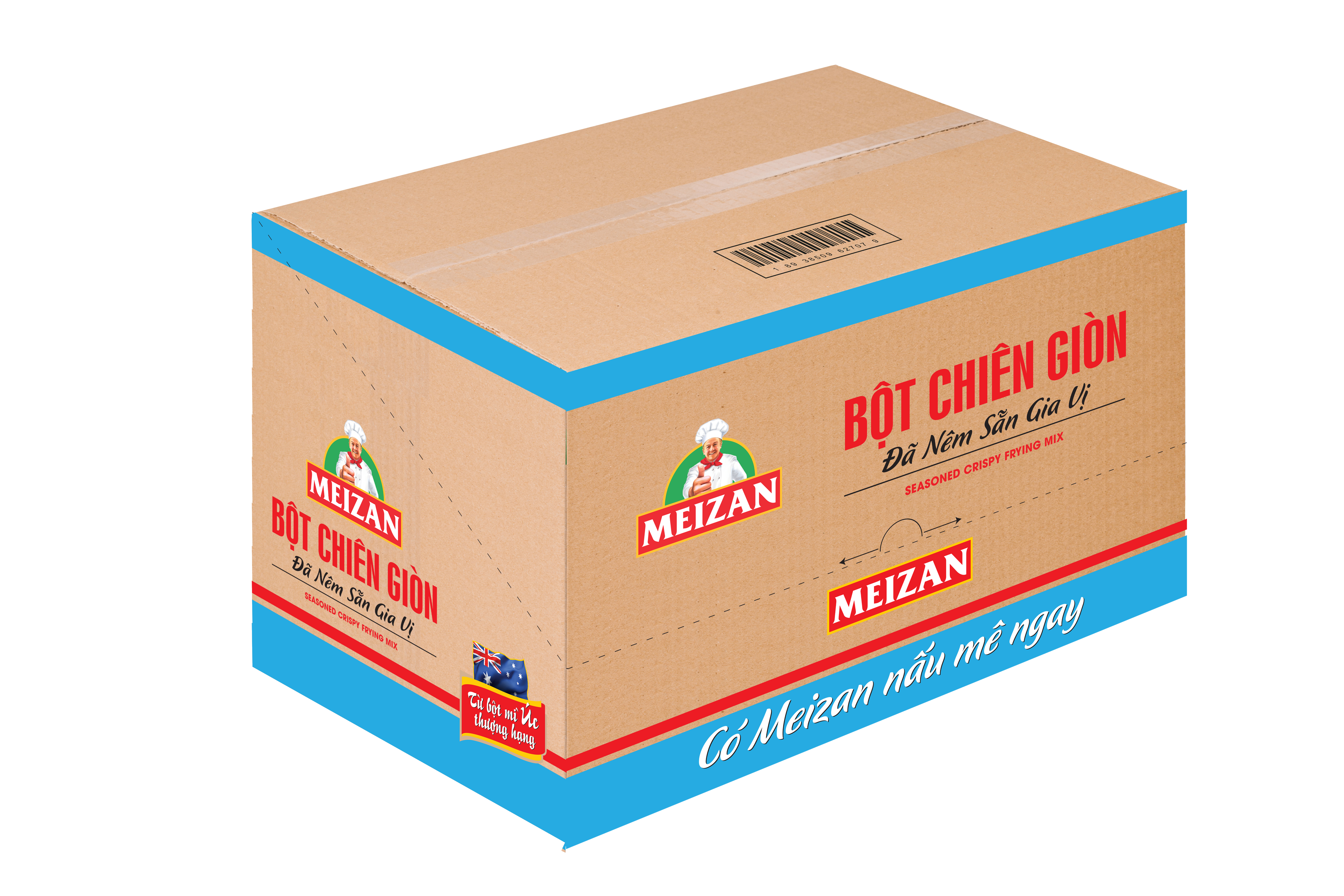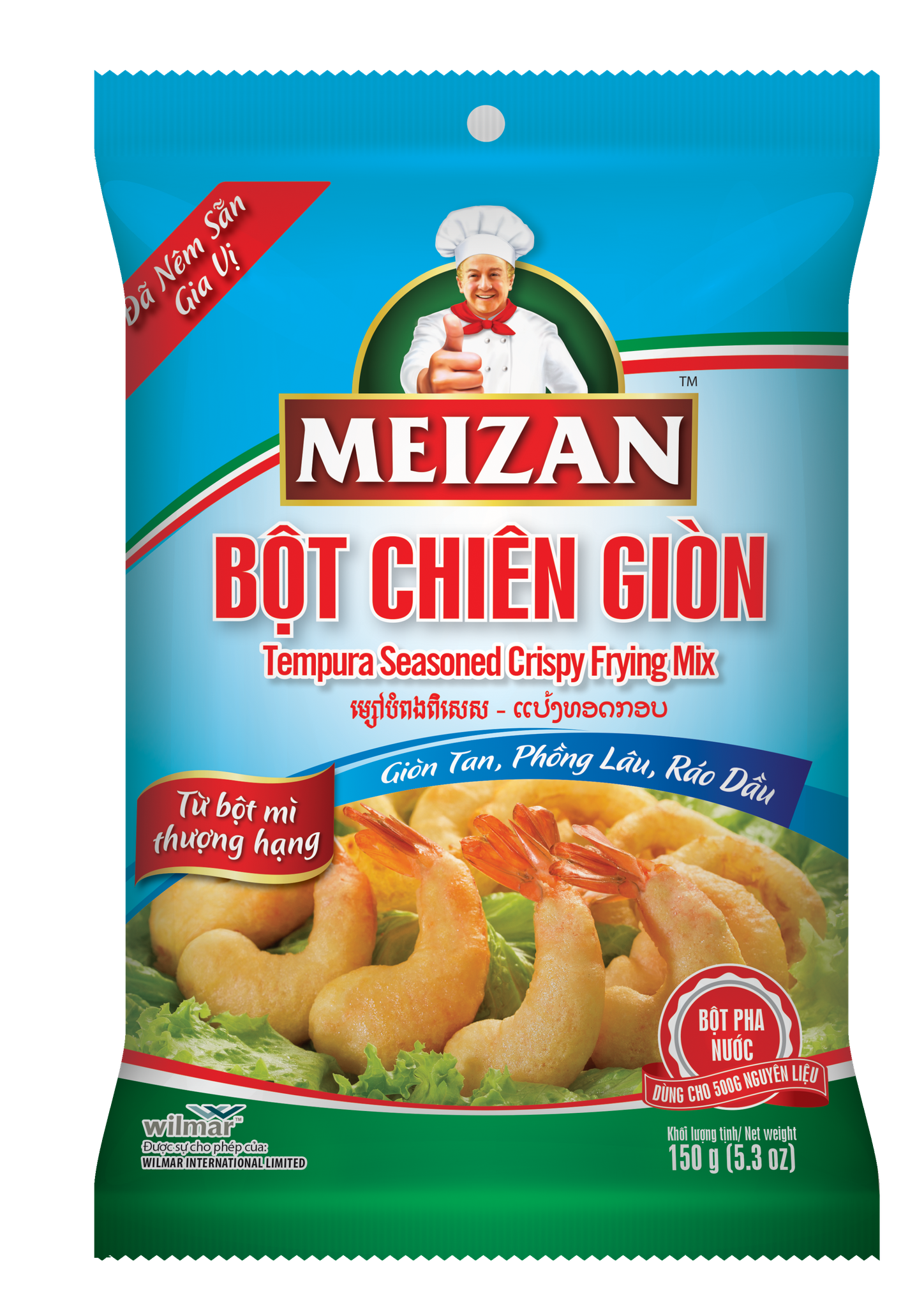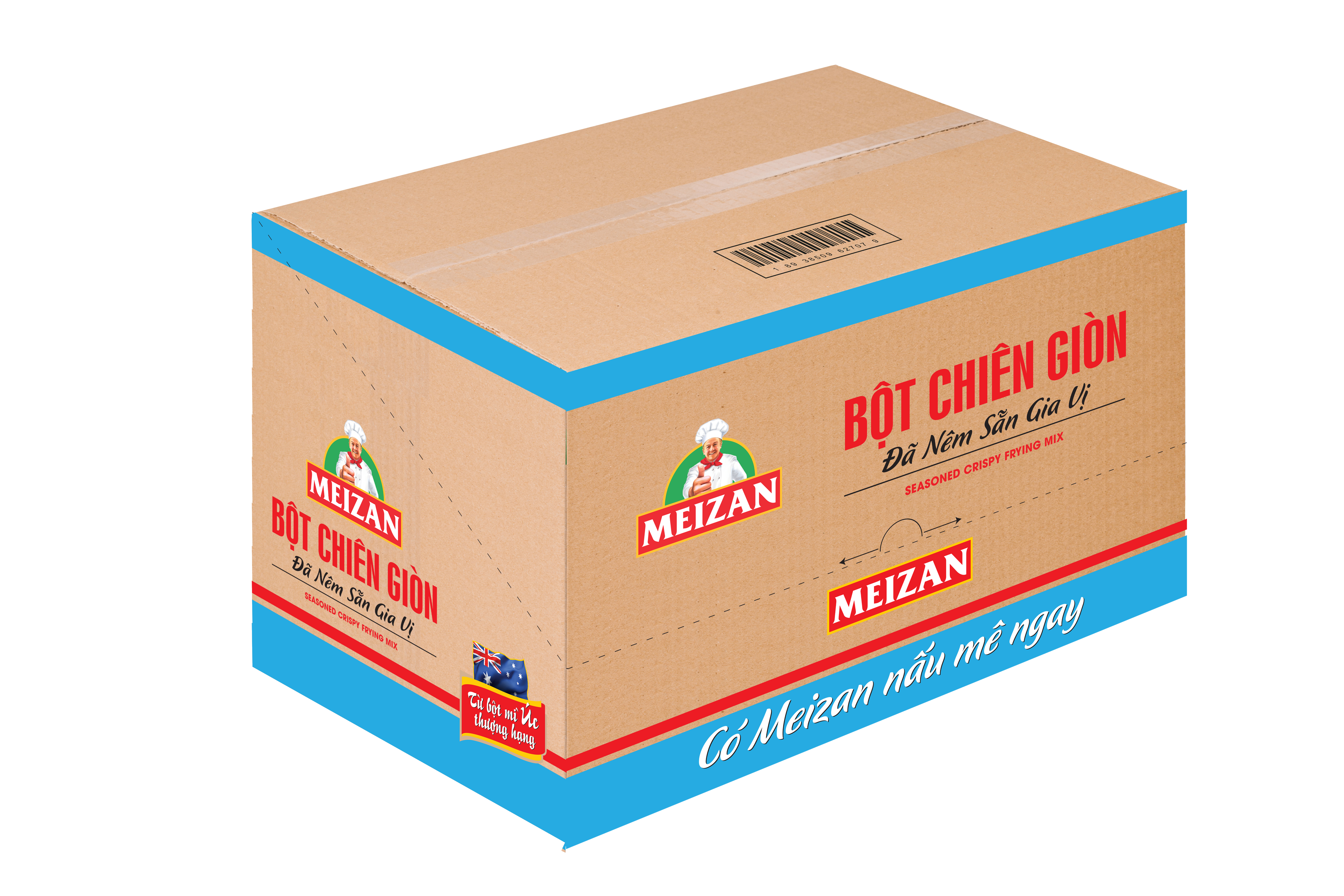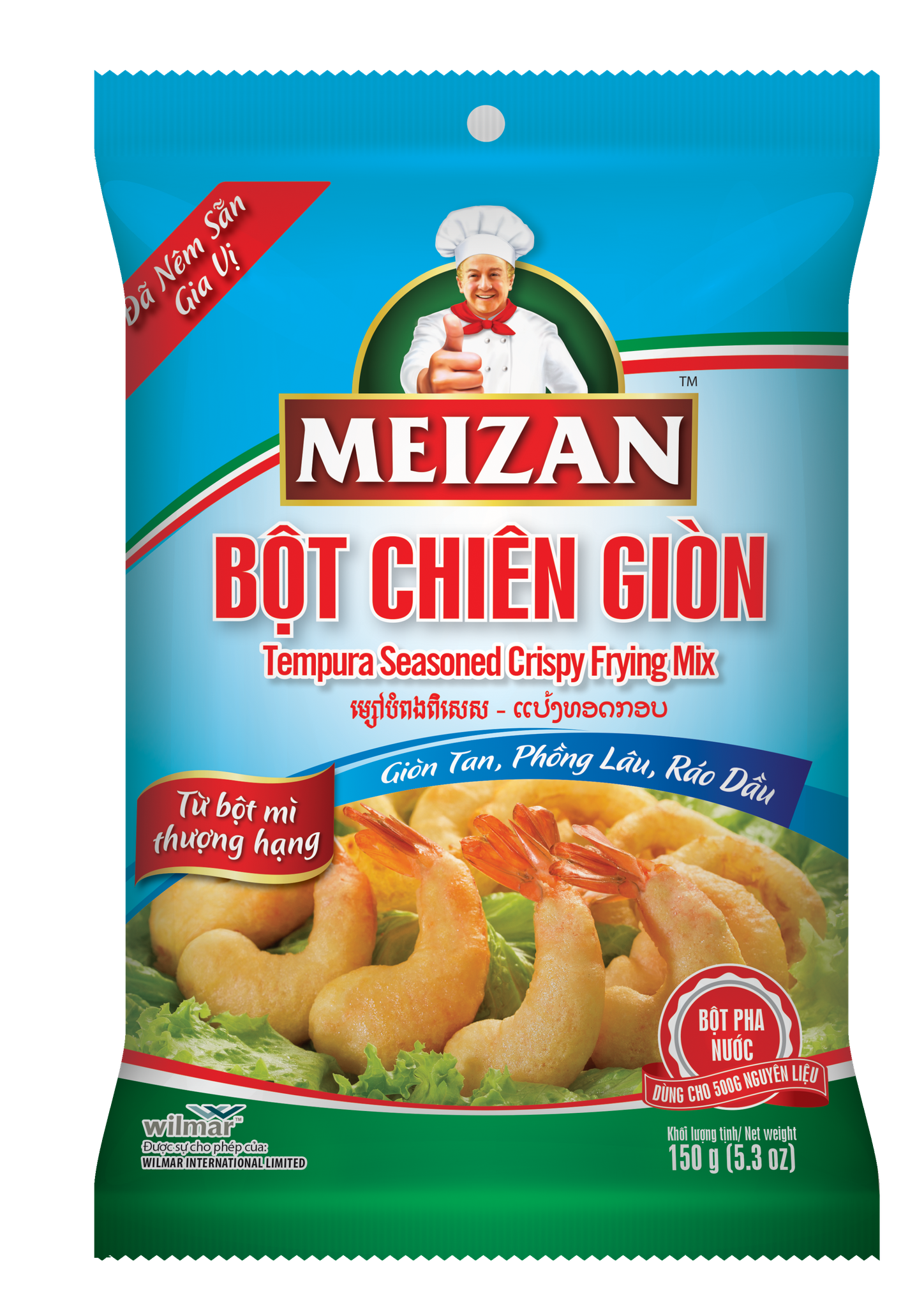 Meizan Tempura Seasoned Crispy Frying Mix
Home frying your favorite dishes has never been easier with Meizan Tempura Seasoned Crispy Frying Mix! Using premium wheat flour with the ideal blend of spices, a deliciously crunchy, perfectly coated, golden and aromatic meal is ready in just within a snap.
PACKING
150g x 24 packs/ carton
1kg x 10 packs/ carton
Ingredients
Wheat flour, Rice flour, Corn starch, Chili powder, Pepper powder, Iodized salt, INS621, INS500(ii), INS450(i)
Usage
1

Clean your ingredients (shrimp, fish, squid, vegetables, etc.) and drain excess water.

2

In a large bowl, mix flour and water with the ratio of 1 cup of flour to 1/2 cup of water, stir well until texture is smooth with no lumps.

3

Dip your ingredients into the flour mixture until they're fully coated.

4

Heat oil in medium heat, deep-fry the coated ingredients until golden brown. Drain excess oil on paper towels and enjoy with your favorite sauce!