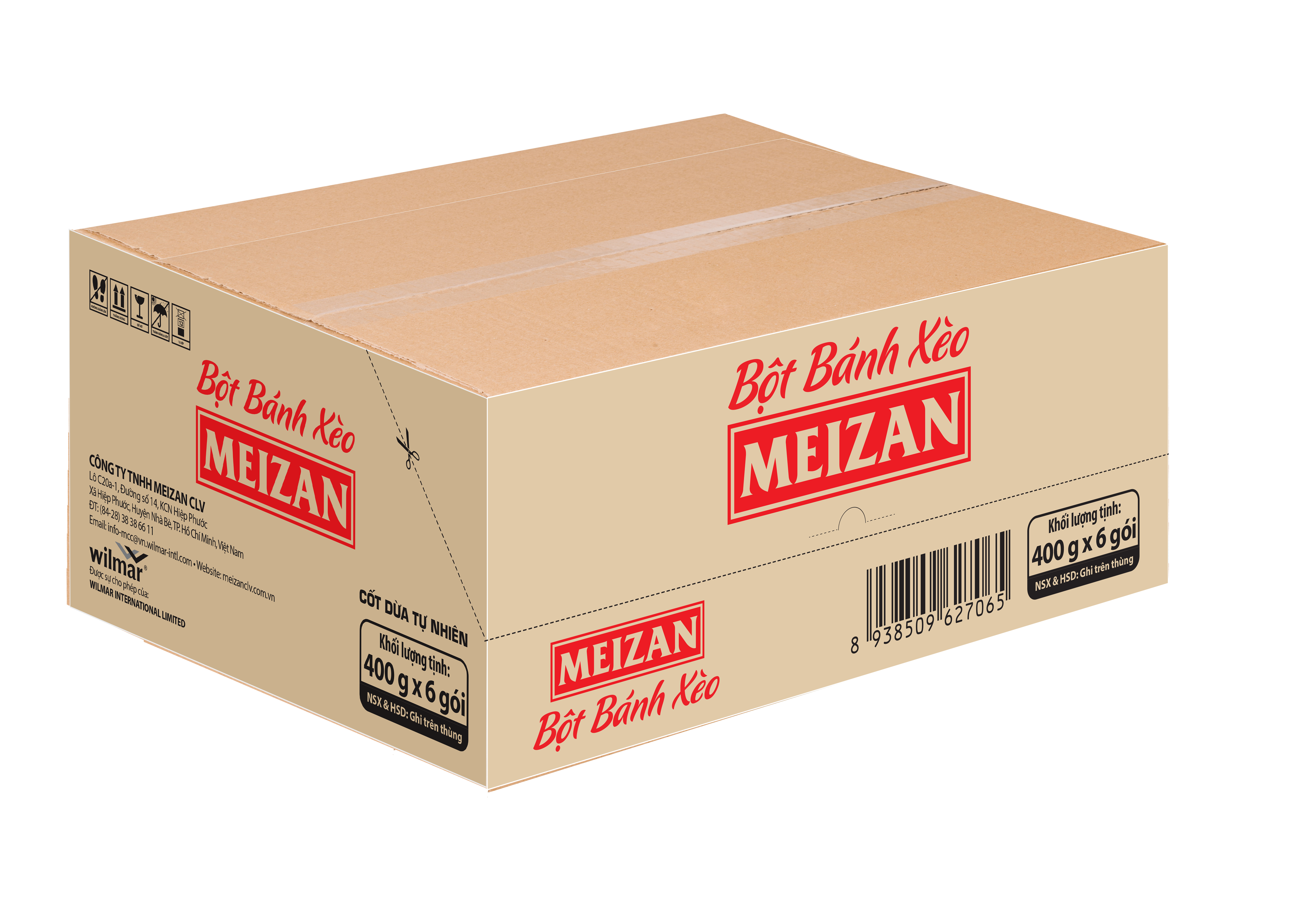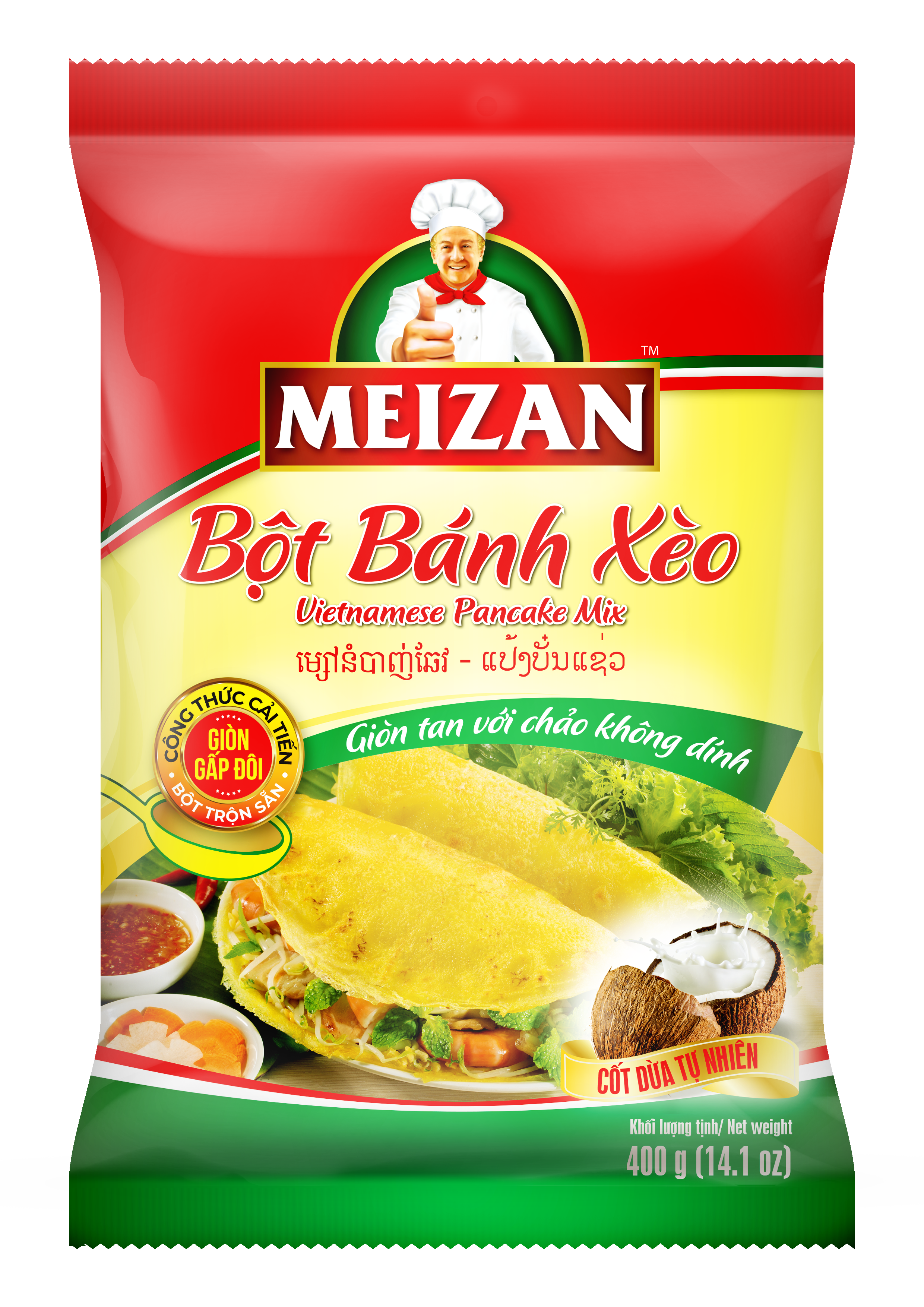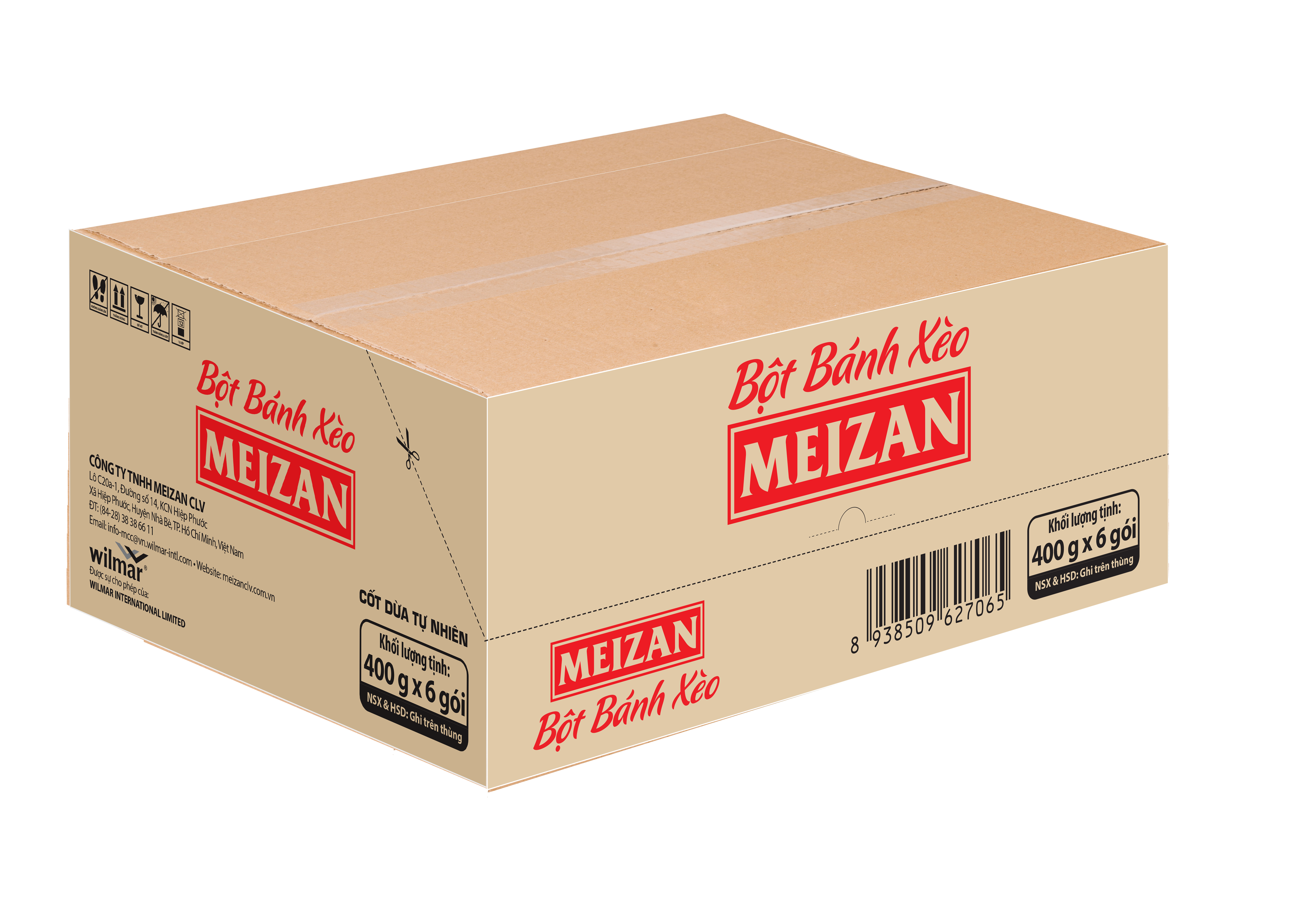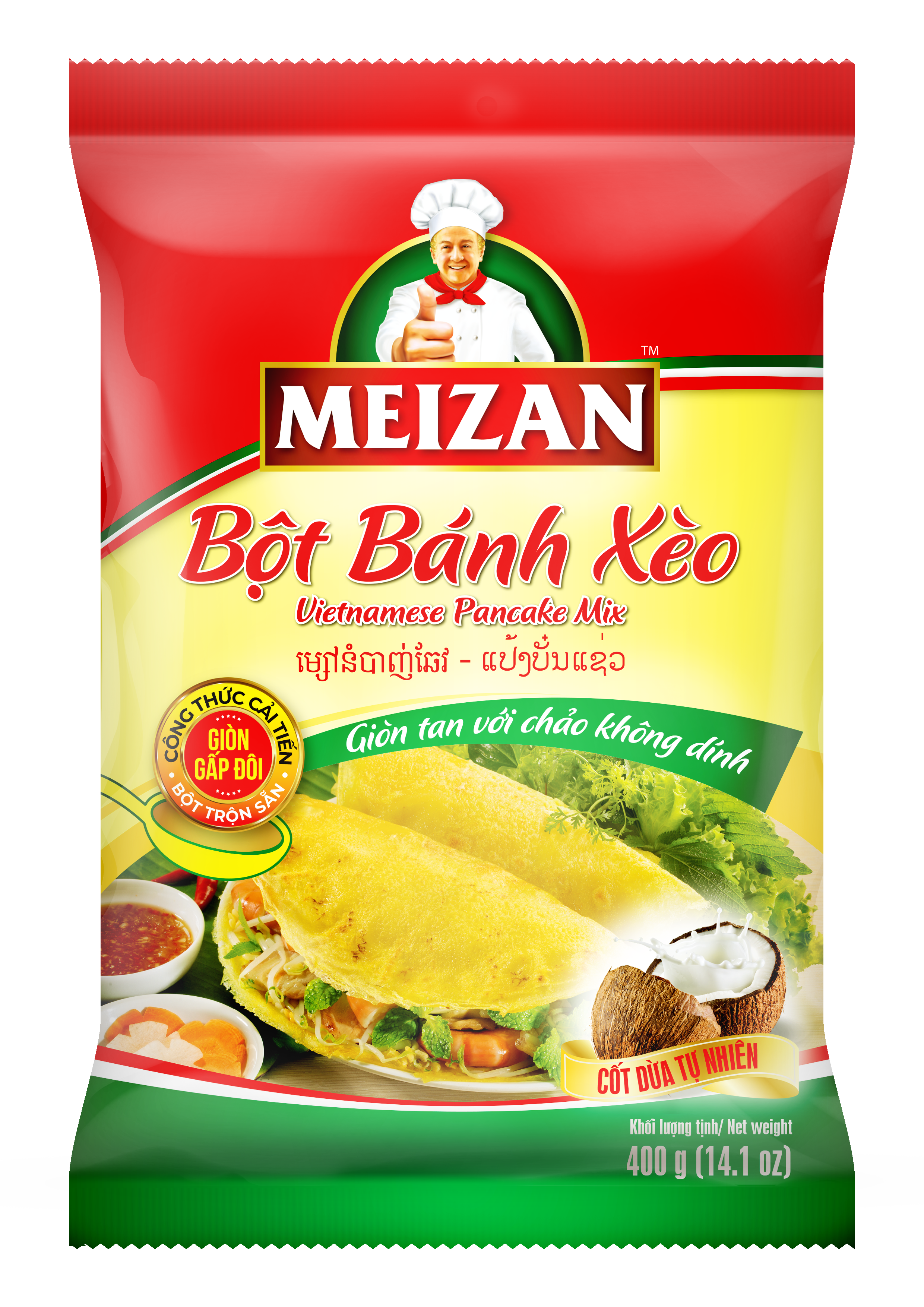 Meizan Vietnamese Pancake Mix
Meizan Vietnamese Pancake Mix is made from specialty rice flour ingredients blended with a unique combination of natural turmeric powder and coconut milk, resulting in a thin, crispy crust and an authentic taste. For optimal crispiness, Meizan pancakes are best cooked in a nonstick pan.

Ingredients
Rice starch, corn starch, wheat flour, natural coconut milk powder, turmeric powder, iodized salt, dried onion, raising agent INS621
Usage
1

Pour 400g of pancake flour into 900ml - 1000ml water, and stir until the dough is smooth and free of lumps. Allow the dough to rest for 10 minutes to enhance the cake's flavor.

2

Heat up a pan and add 1 tablespoon of oil. Stir-fry shrimp, meat, thinly sliced onions, and steamed green beans for before pouring them to a bowl.

3

Heat up the pan and spread 1 tablespoon of cooking oil evenly, removing any excess.

4

Pour a thin layer of the dough mixture into the pan, add the stir-fried ingredients, and cover for 1 minute.

5

Remove the lid and drizzle oil around the edge of the cake until it turns golden and crispy, and the edges are cooked. Serve hot with fresh vegetables and a sweet and sour dipping sauce.

6

Customize the recipe by adding coconut milk and eggs as desired.

7

The dish can be enjoyed by both vegetarians and non-vegetarians.