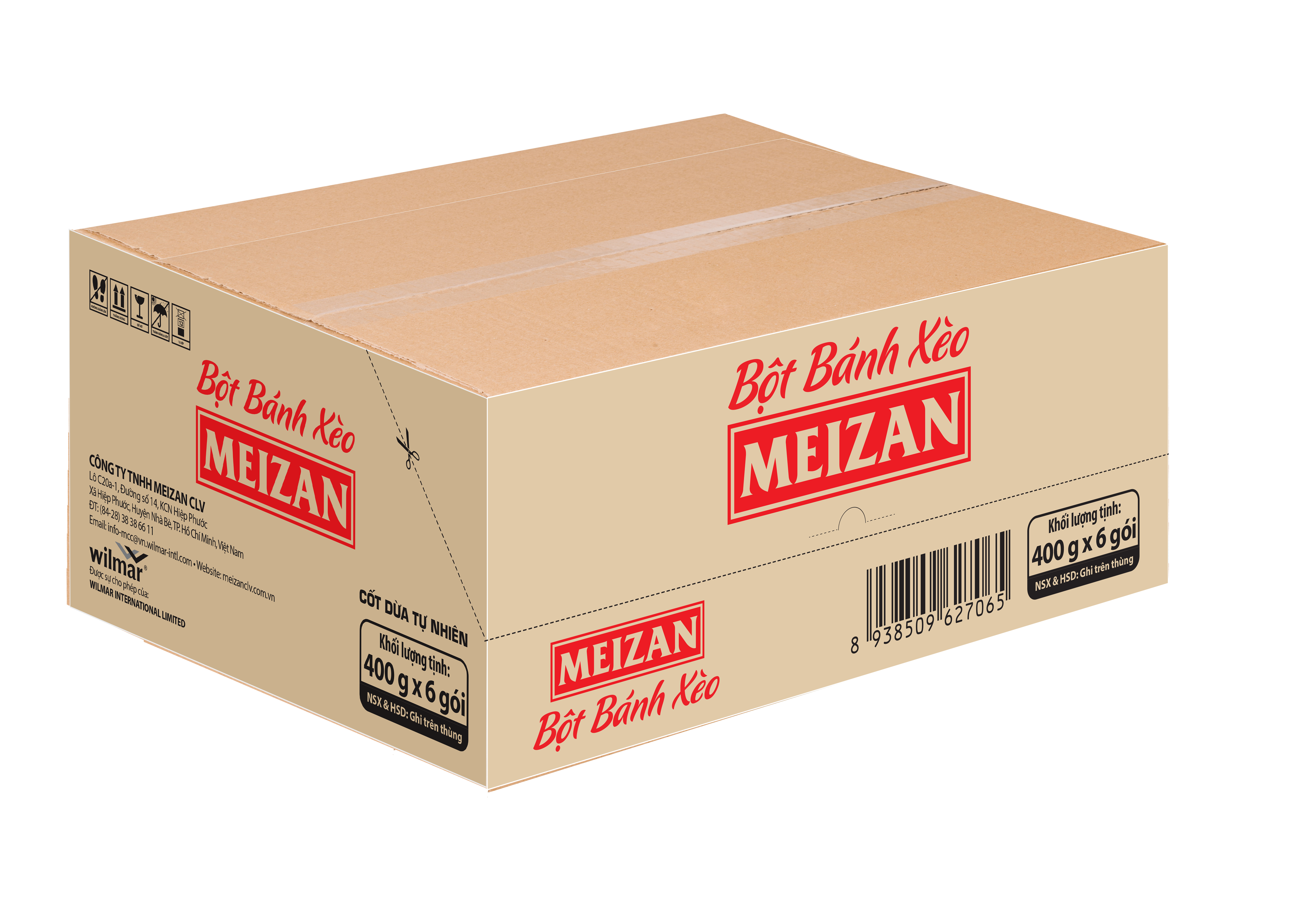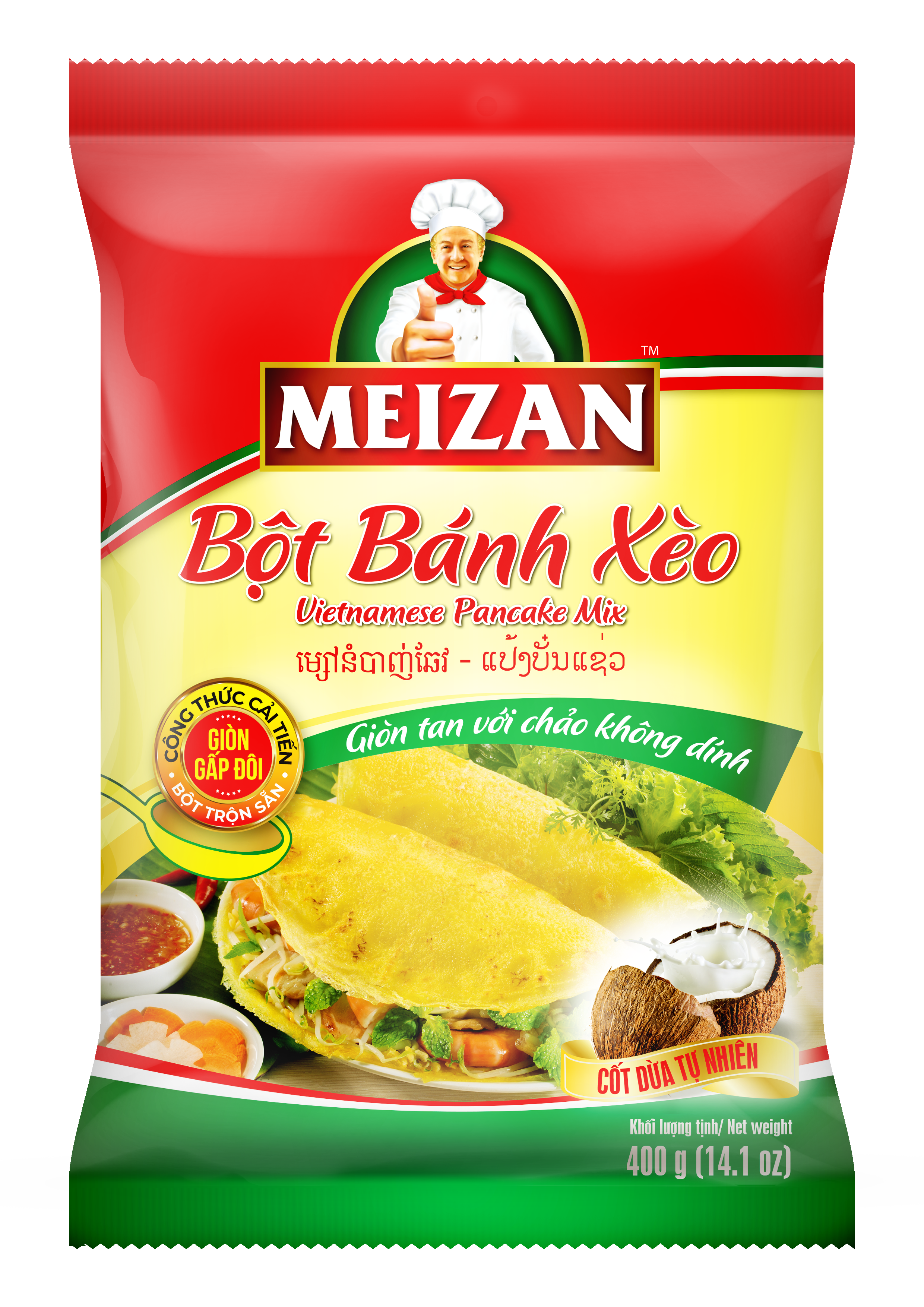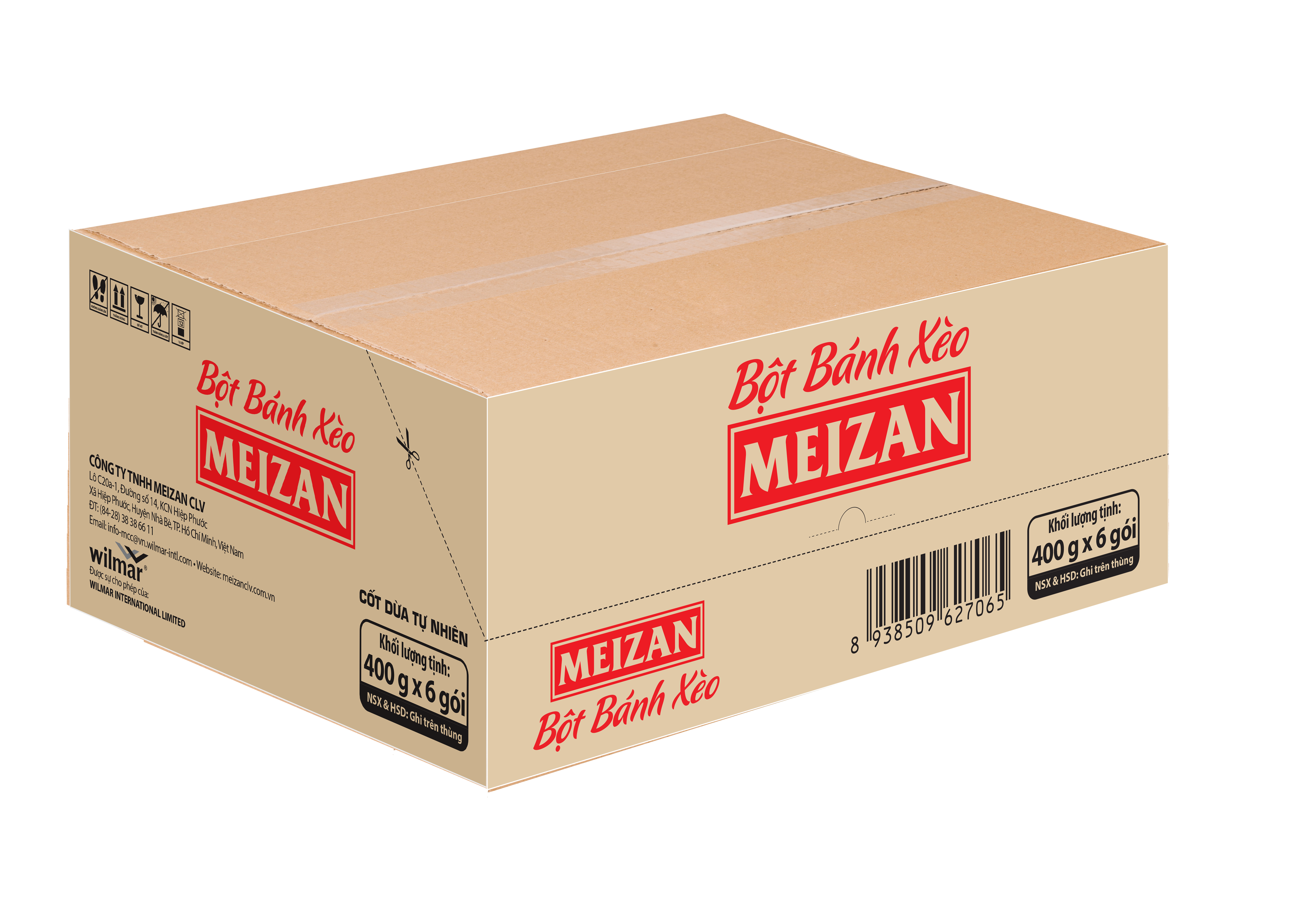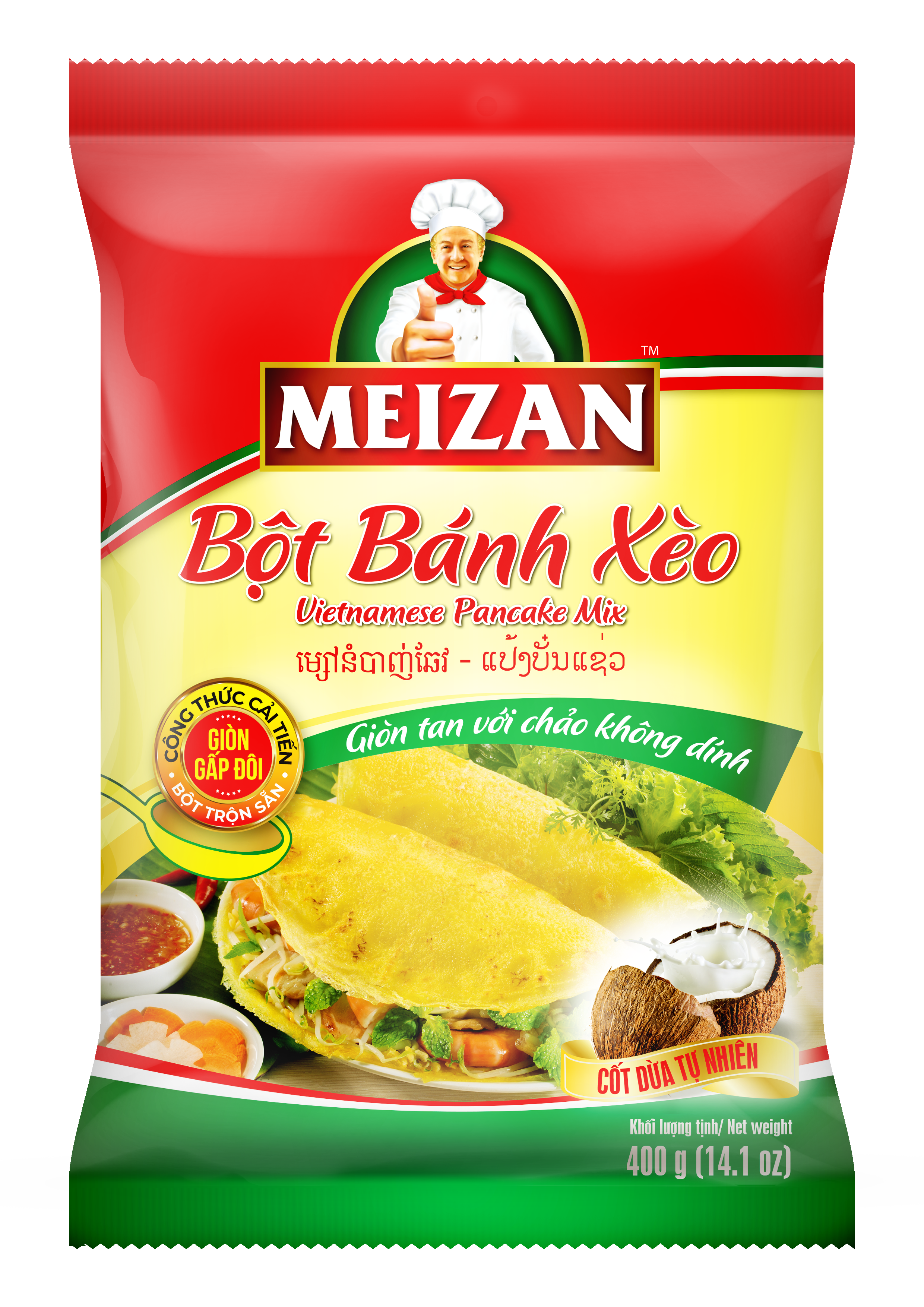 Meizan Vietnamese Pancake Mix
Bring the signature street food flavor to your home with Meizan Vietnamese Pancake Mix. Made with traditional rice flour and a special blend of coconut milk and turmeric powder, get your thin, crispy and tasty light meal ready in just an instant. Cook our Pancake Mix on a non-stick pan for the ideal crunchy Vietnamese pancake dish.
Ingredients
Rice starch, Corn starch, Wheat flour, Sugar, Natural coconut milk powder, Turmeric powder, Iodized salt, Dried onion, INS621
Usage
1

Mix 400g powder with 900ml - 1000ml water and stir it until well blended, then rest it for 10 minutes.

2

Heat the pan, add 1 tablespoon of oil into pan and ingredients: shrimp, meat, onion and steamed mung beans into stir-fry, then put out a bowl.

3

Heat the pan, put 1 tablespoon of cooking oil in the pan and coat it evenly, let the excess oil out.

4

Add 1 ladle of mixed powder into pan and swirl to creat a thin layer. Add ingredients and cover for 1 minute.

5

Uncover and add oil around the pancake edge until golden brown. Serve with vegetables and mixed fish sauce.

6

You can add coconut milk and eggs depending on preference.

7

Vegetarian friendly.