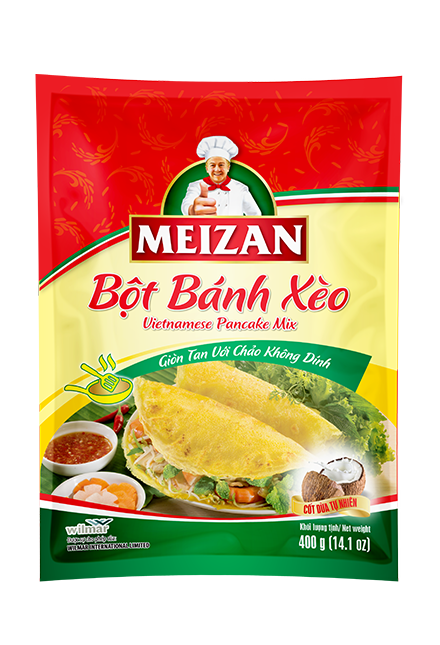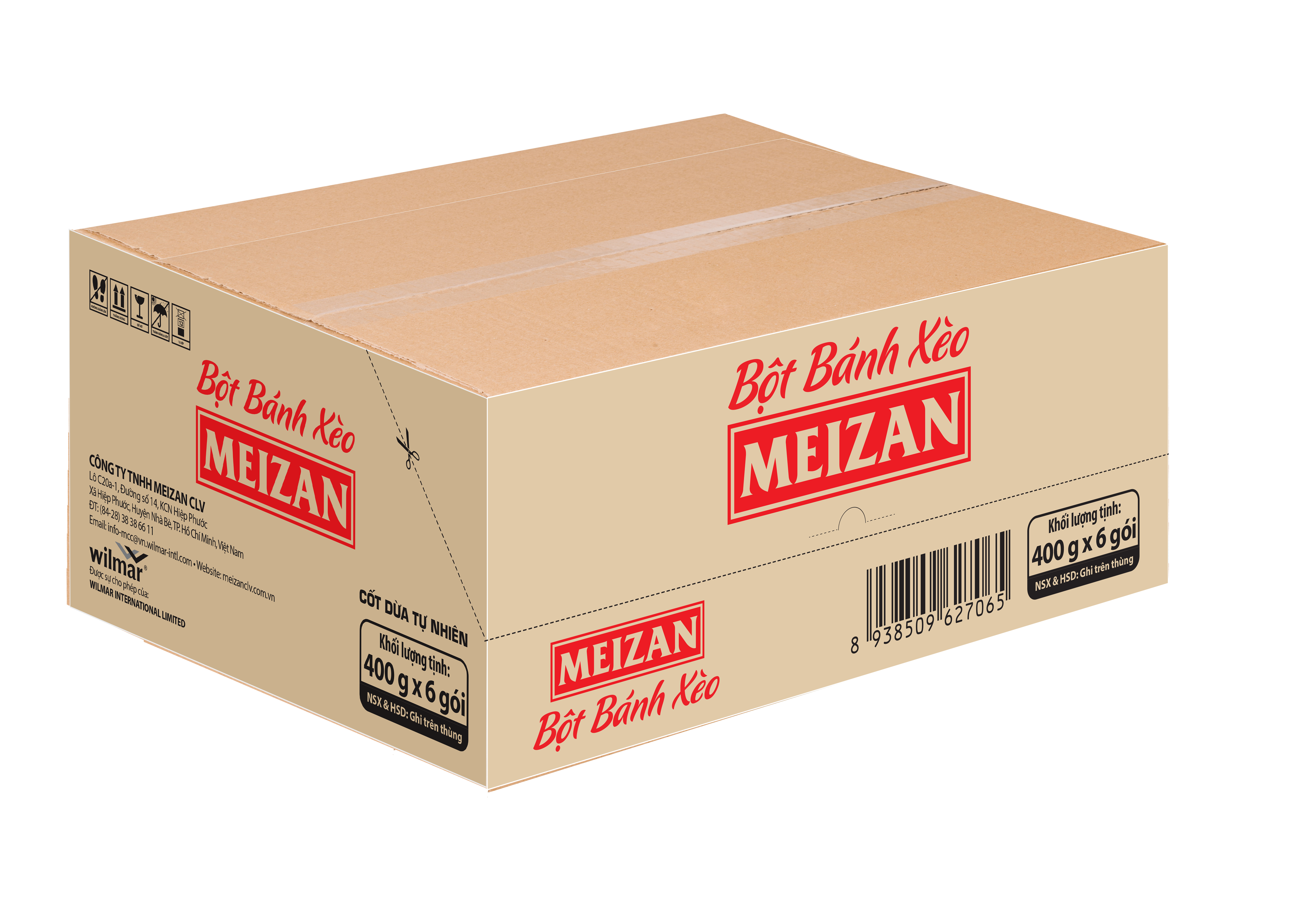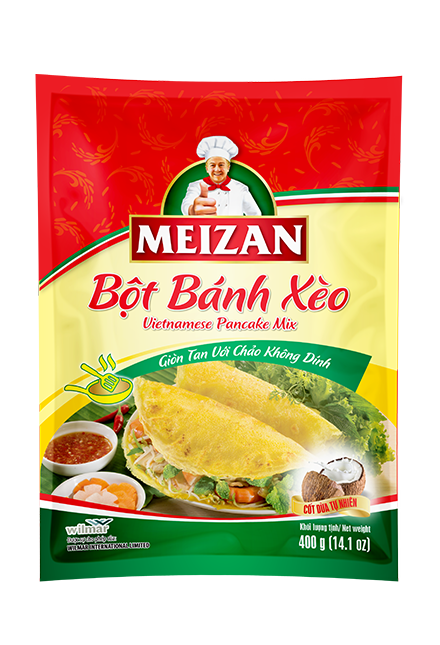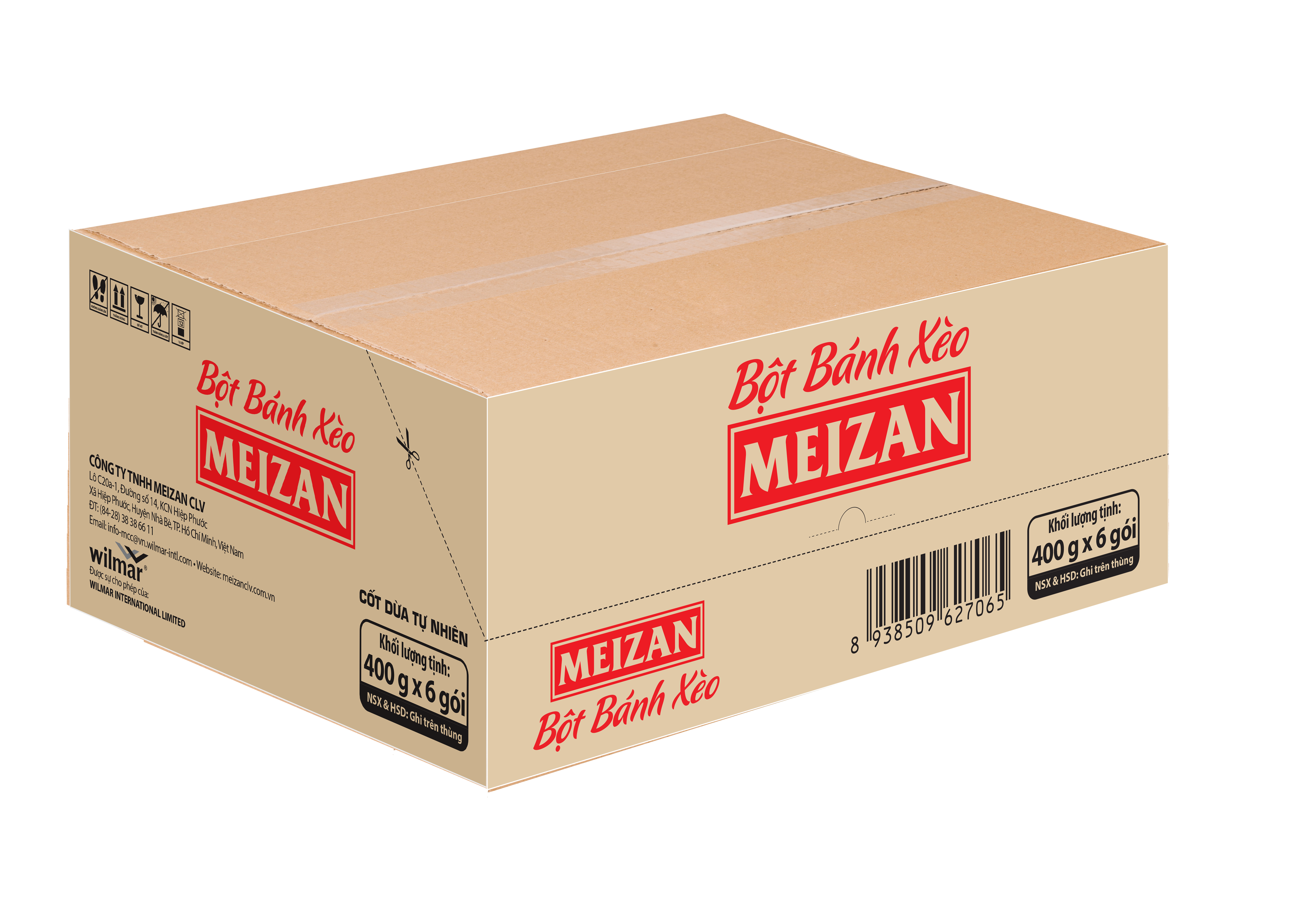 Meizan Vietnamese Pancake Mix
Bring the signature street food flavor to your home with Meizan Vietnamese Pancake Mix. Made with traditional rice flour and a special blend of coconut milk and turmeric powder, get your thin, crispy and tasty light meal ready in just an instant. Cook our Pancake Mix on a non-stick pan for the ideal crunchy Vietnamese pancake dish.
Ingredients
Rice starch, Wheat flour, Corn starch, Natural coconut milk powder, Turmeric powder, Iodized salt, Dried onion, Raising agent (INS500(ii))
Usage
1

Mix 400g powder with 900ml water and stir it until well blended, then rest it for 10 minutes.

2

Stir - fry shrimp, pork, onion and steamed mung beans together.

3

Add 1 ladle of mixed powder into pan and swirl to create a thin layer. Add ingredients and cover for 1 minute.

4

Uncover and add oil around the pancake edge until golden brown. Serve with vegetables and mixed fish sauce.
Các công thức nấu ăn
Thỏa sức sáng tạo món ăn gia đình cùng Meizan