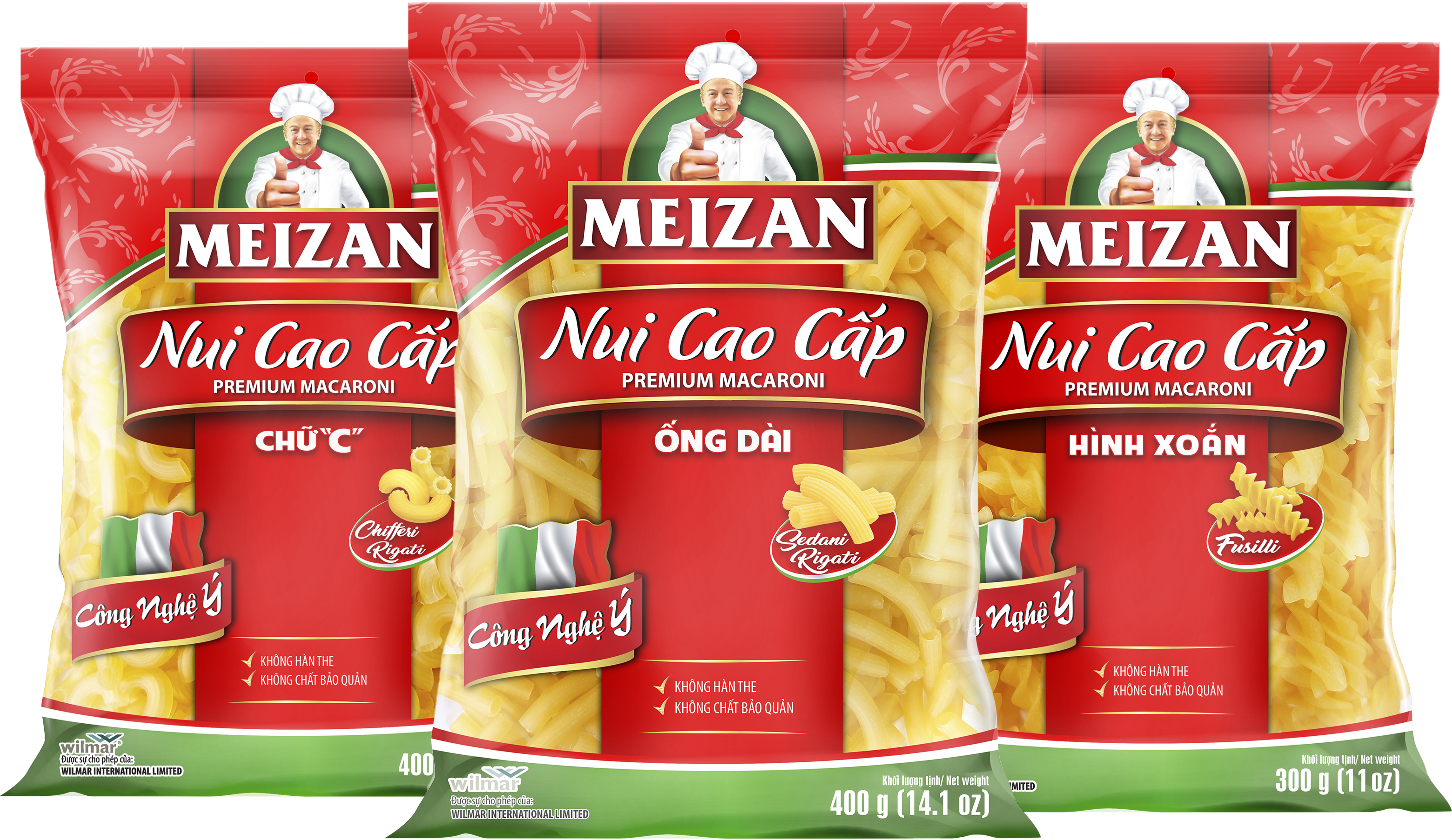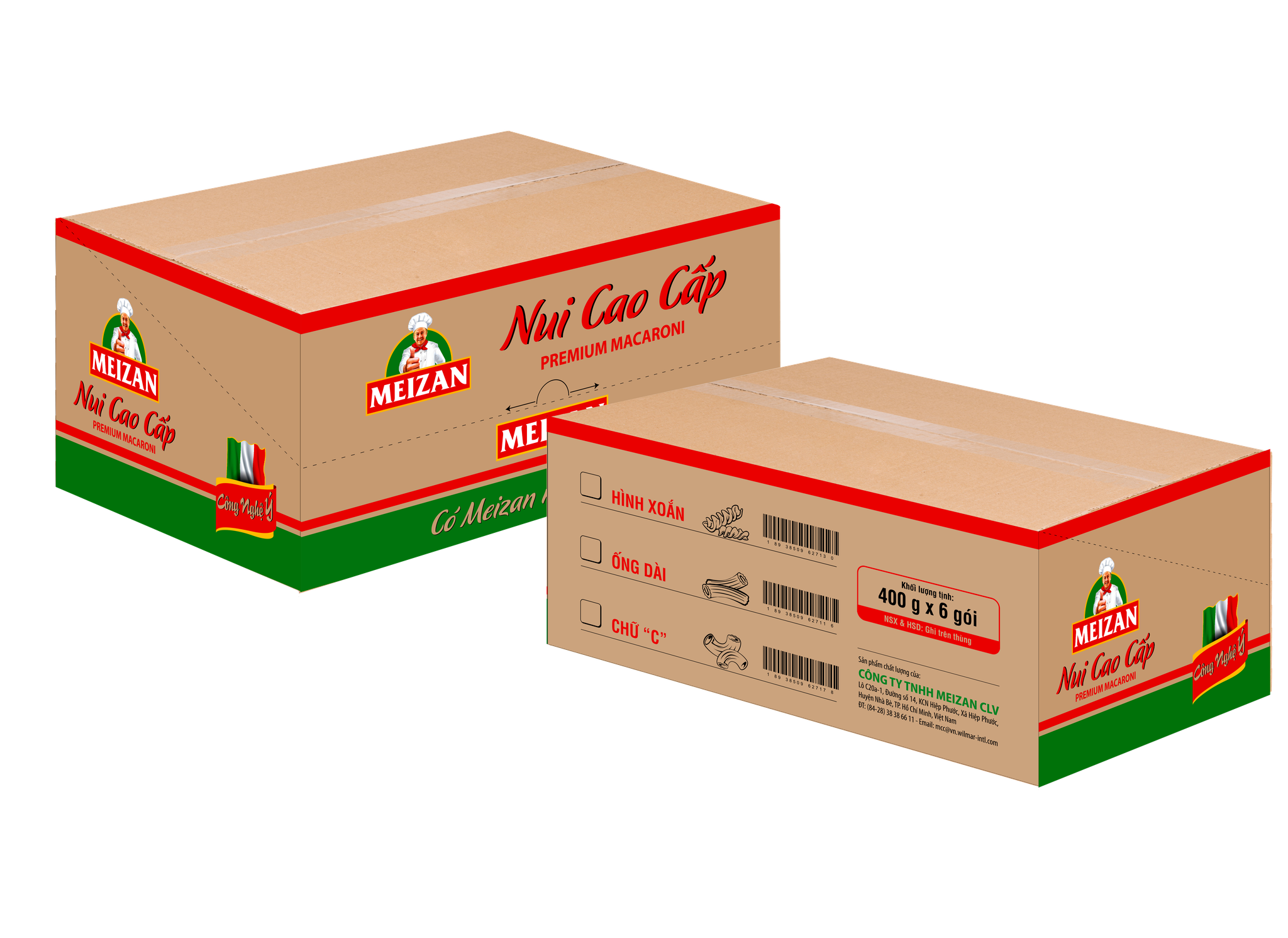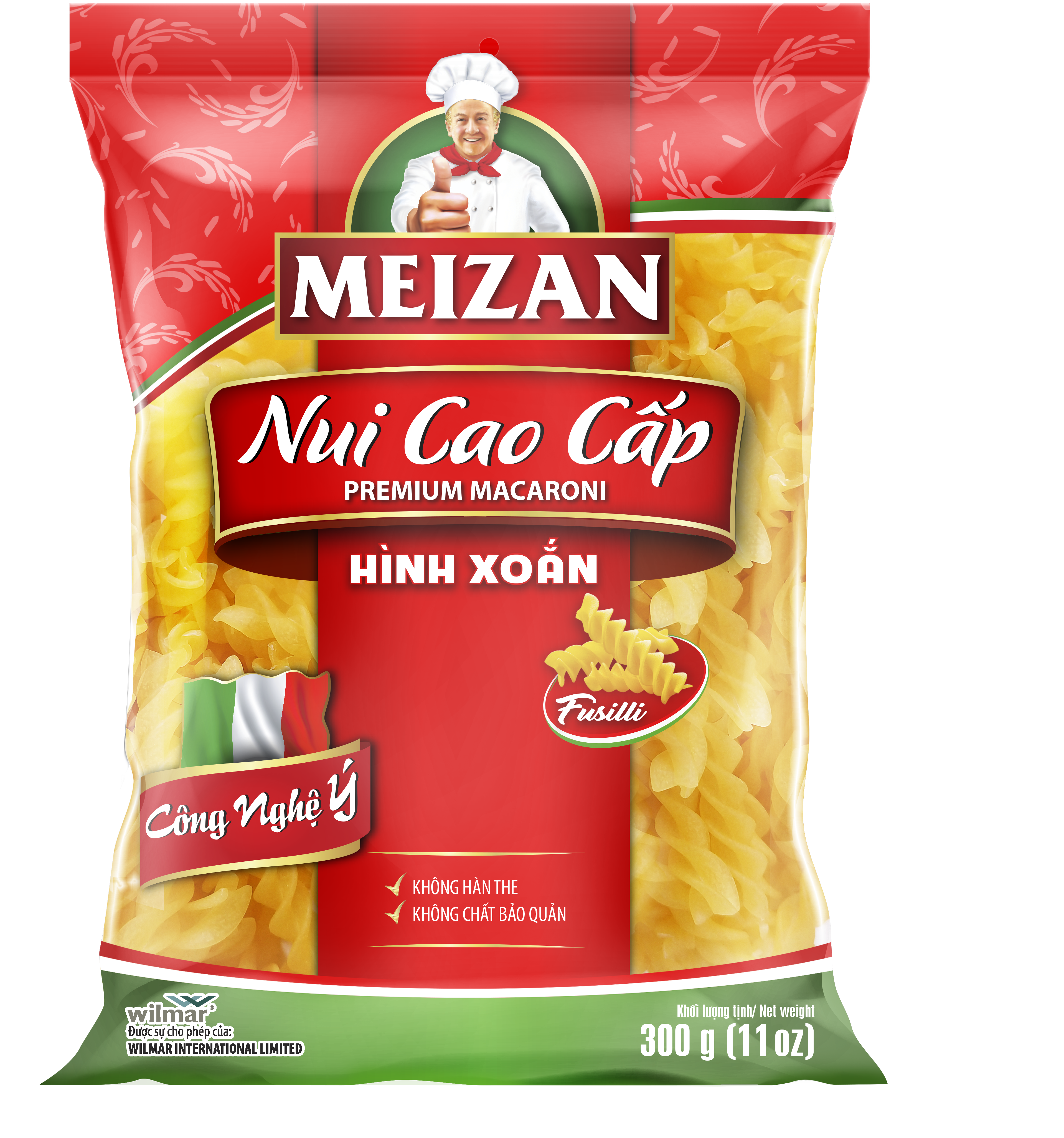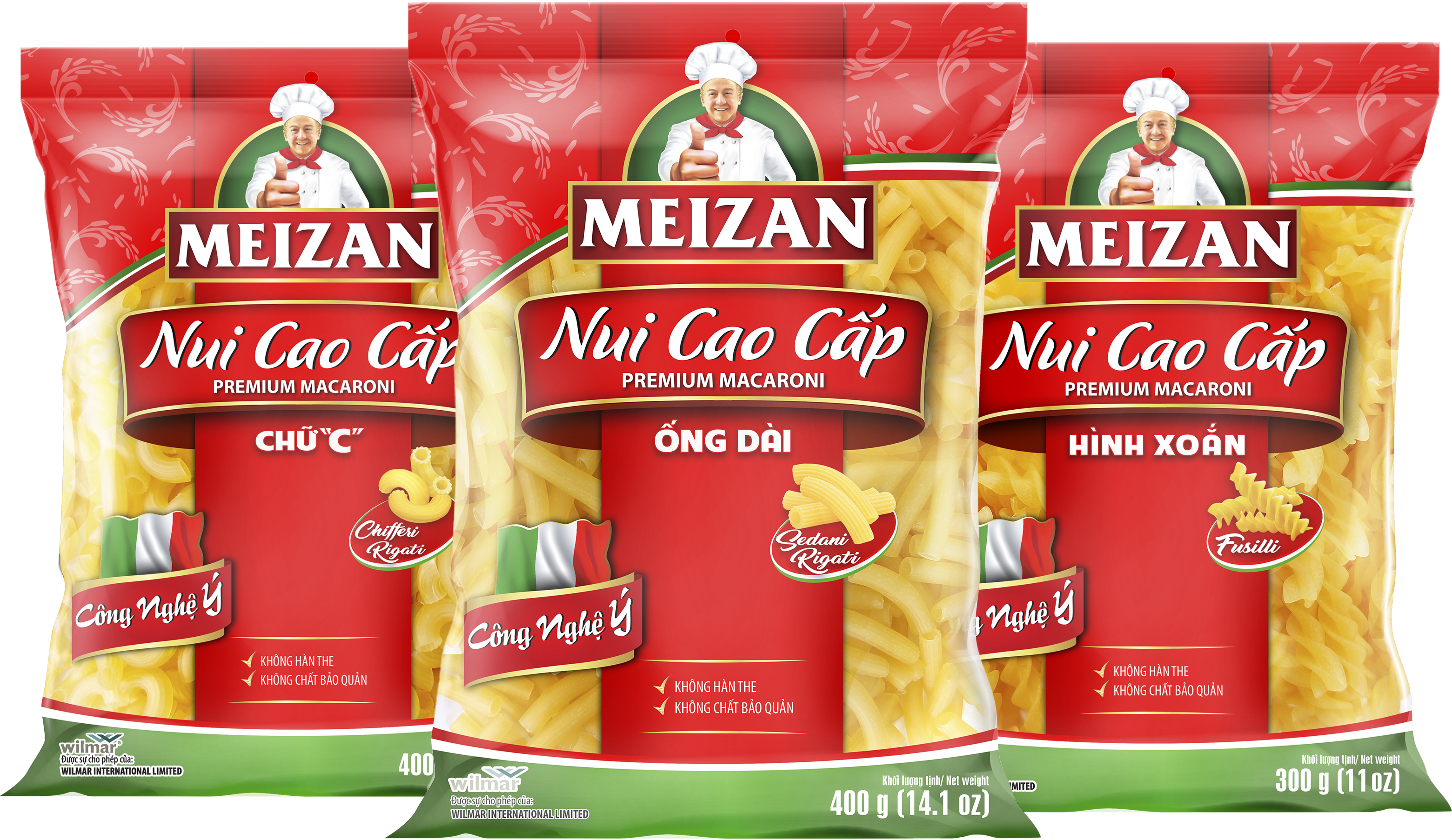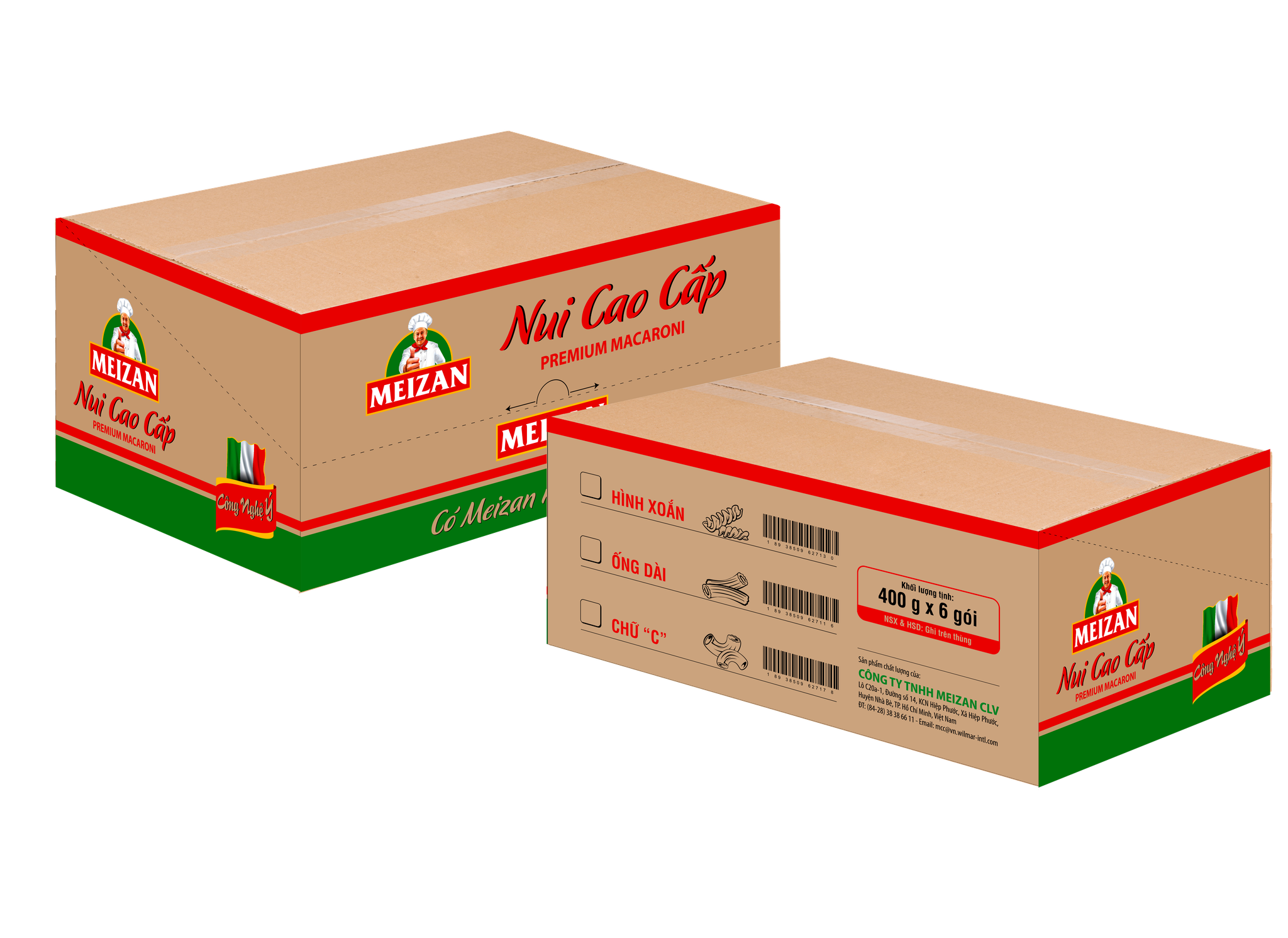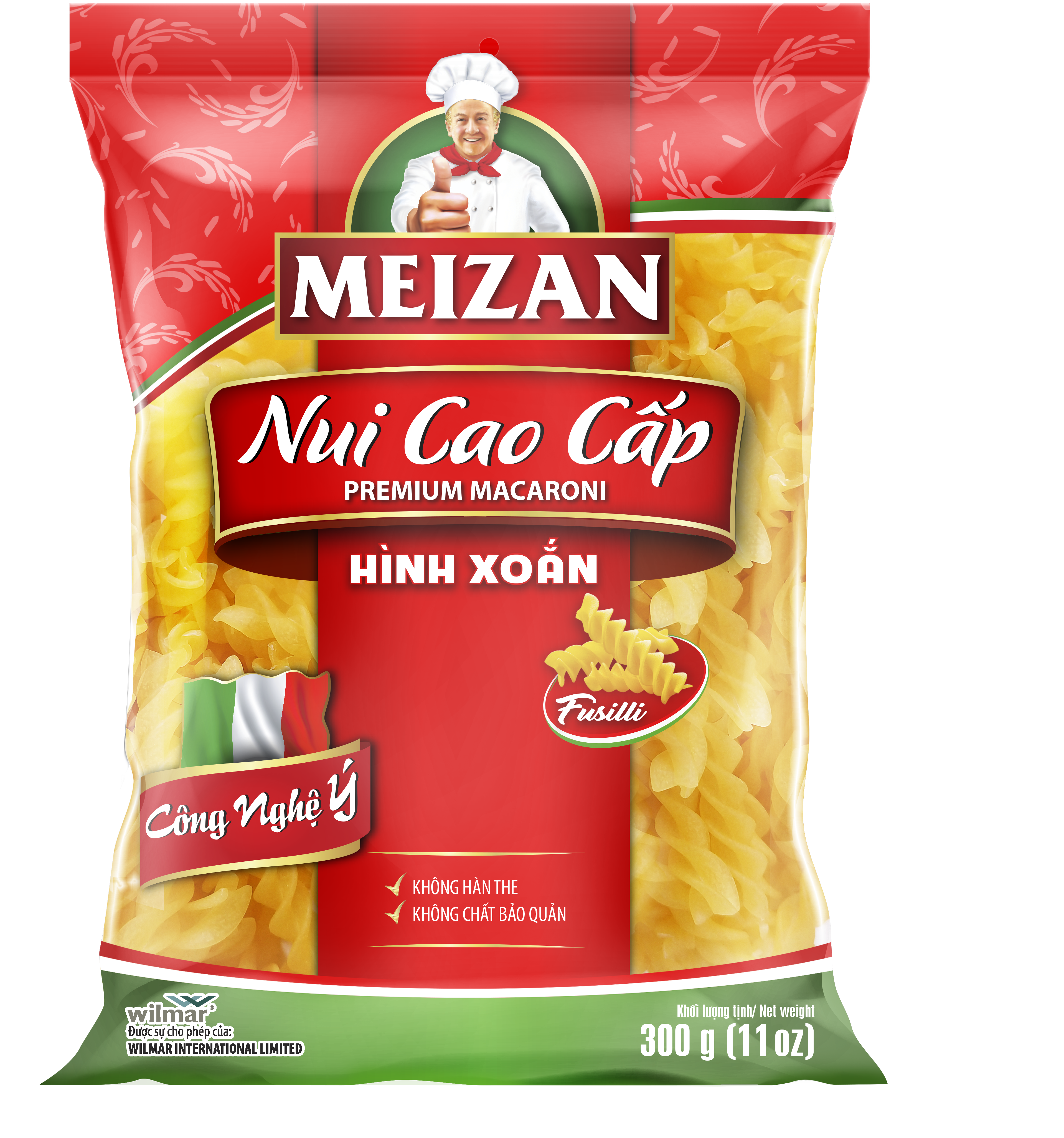 Premium macaroni – Fusilli
Comes in a delicate, elongated spiral shape, Meizan Premium Macaroni - Fusilli serves a new experience of homecook pasta, using Italian technology line and premium ingredients to create delicious, naturally golden, chewy, and healthy goodness. Enjoy Meizan Premium Fusilli in a wide range of European and Asian cuisines, stir-fries, soups, and even salads.
Ingredients
Rice flour (75%),
Wheat flour,
Tapioca starch,
Fresh eggs (3%),
Iodized salt
Usage
1

Put the macaroni into boiling water. Stir occasionally throughout the process, turn off the heat after 10 minutes for Sedani Rigati, 8 minutes for Chifferi Rigati or Fusilli.

2

Take out the noodles, rinse with cold water before draining.

3

Mix in with a tablespoon of oil to prevent the noodles from sticking together.

4

Add the noodles to your favorite stir-fry or soup recipes and enjoy!
Các công thức nấu ăn
Thỏa sức sáng tạo món ăn gia đình cùng Meizan