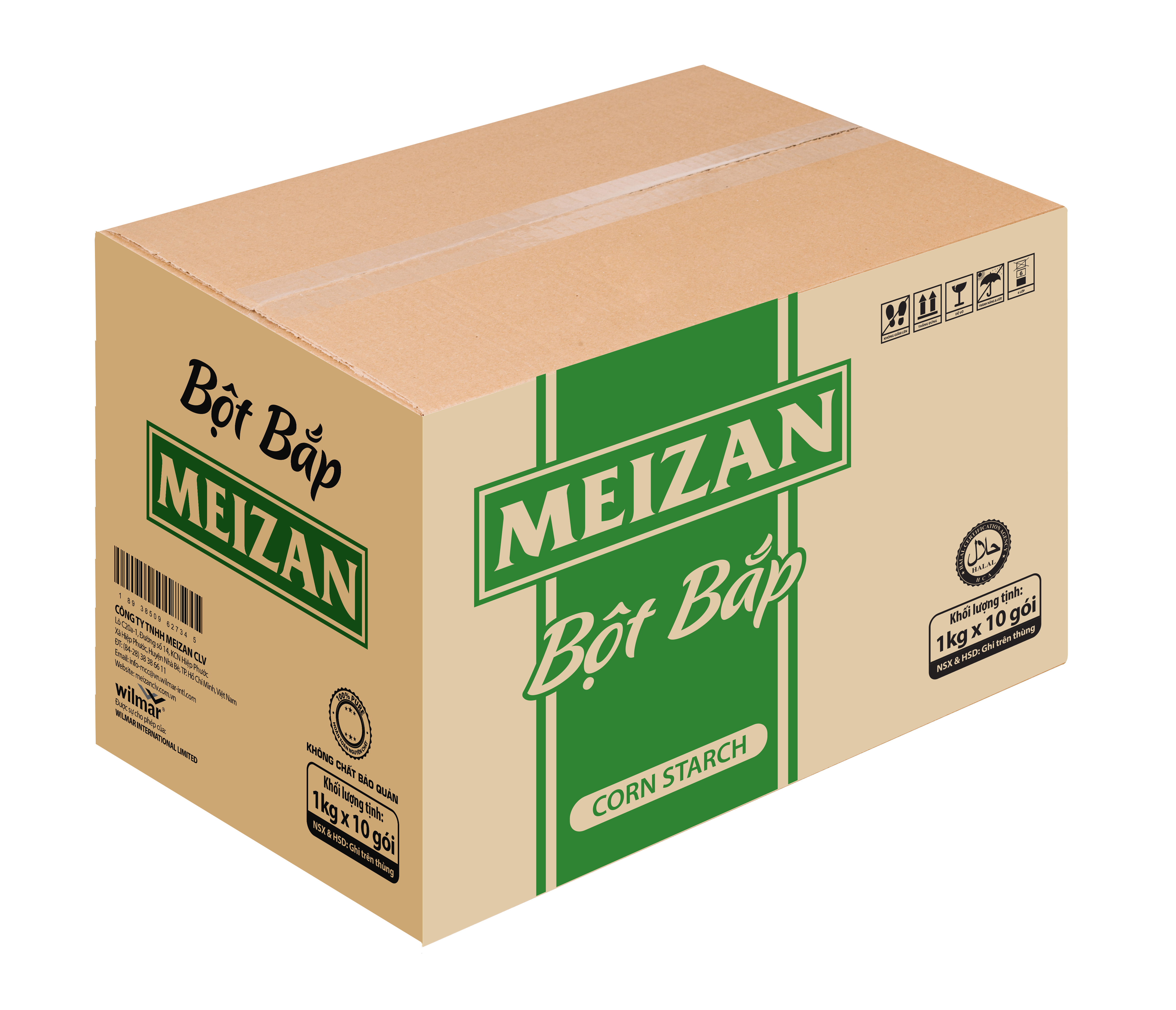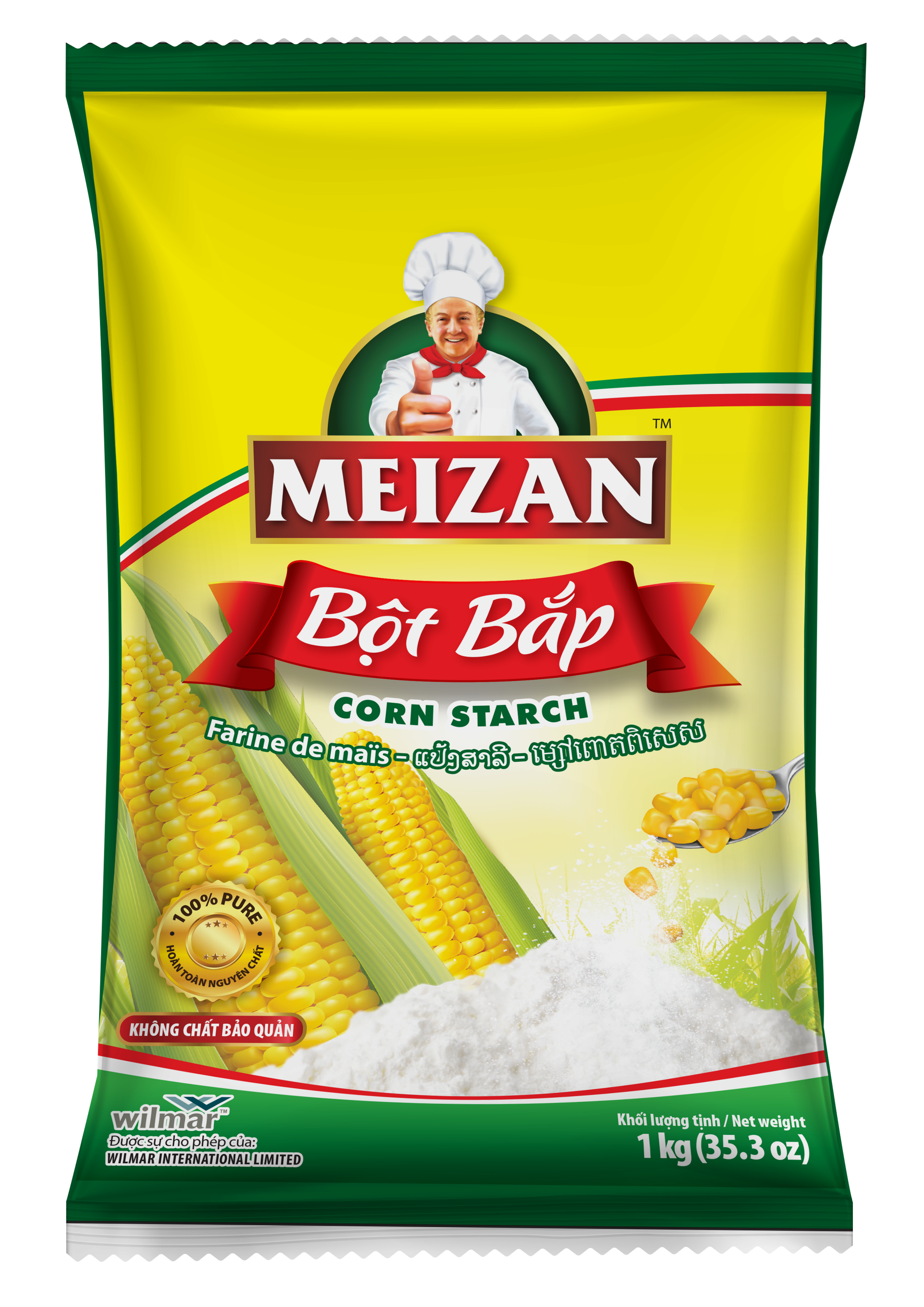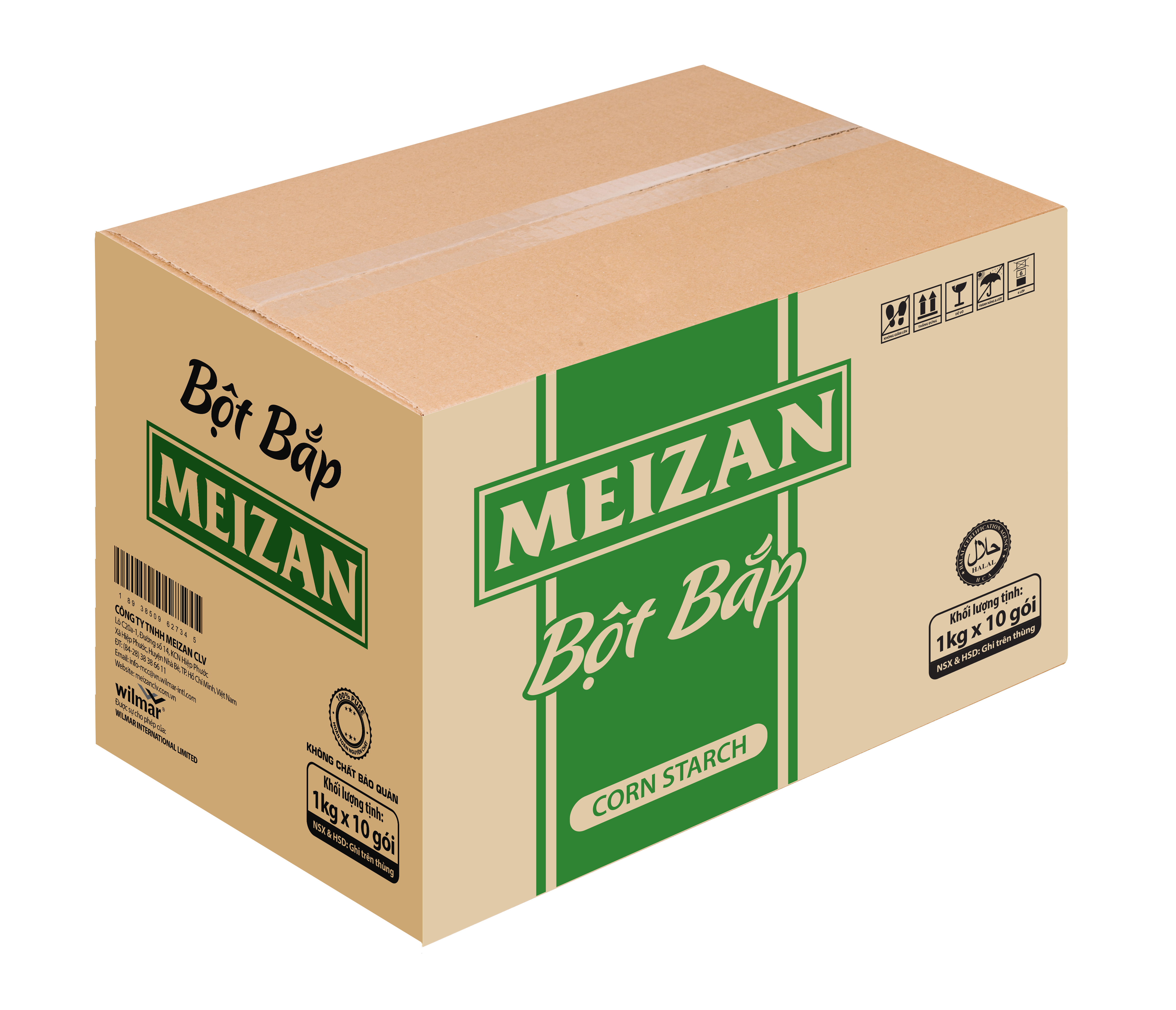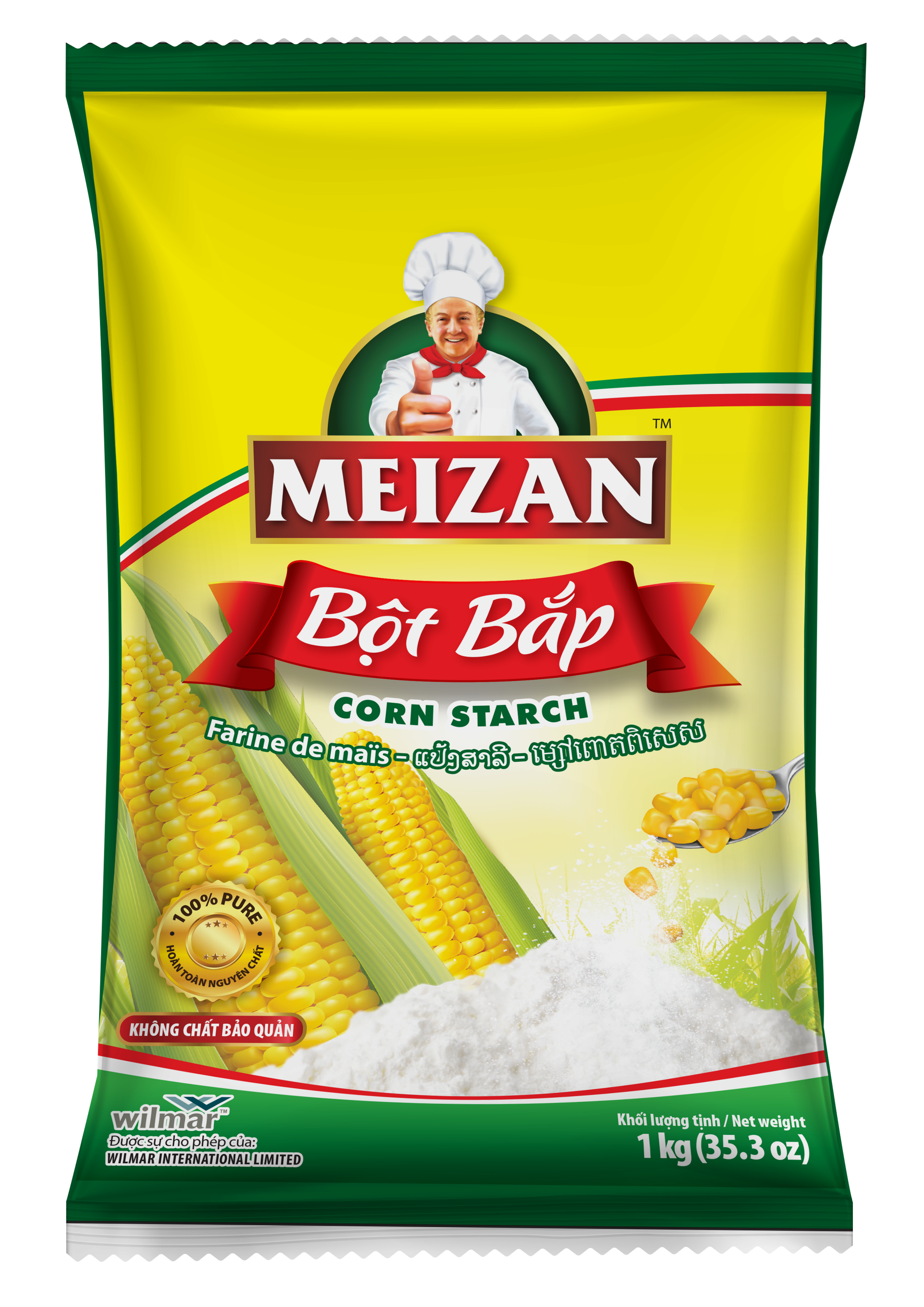 Meizan Corn Starch
Imported and packed on modern production lines, Meizan Corn Starch is flavorless, water-soluble while still delivering high purity to be a reliable thickener. From ensuring smooth, clear sauces, lump free gravies, to adding perfection to your favorite baking and fried recipes, Meizan Corn Starch promises to become an indispensable part in your kitchen.
PACKING
150g x 24 packs/ carton
1kg x 10 packs/ carton
Ingredients
Cornstarch (100%)
Usage
1

Meizan Corn Starch is ideal for any recipe calling for the ingredient, from creamy sauces and gravies to a variety of soups and stews. In baking, use along wheat flour to create your favorite sweet treats like custard tarts, cupcakes, cookies,…;

2

Mix in with cooking flour to add an extra crispy touch to your frying batter.