Stir – fried noodles with smoked salmon
Satisfy even the pickiest eaters with Olivoilà Spaghetti – made from natural ingredients with a certified origin and state-of-the-art production process. Enjoy the perfect combination of natural chewy noodles, fatty salmon, and a creamy sauce. It's the ideal choice for any housewife looking to impress.
Ingredients
Olivoilà Spaghetti

200g

Smoked salmon

100g

Butter

50g

Whipping cream

150ml

Olivoilà Olive Oil

1 spoon

Garlic, salt, spices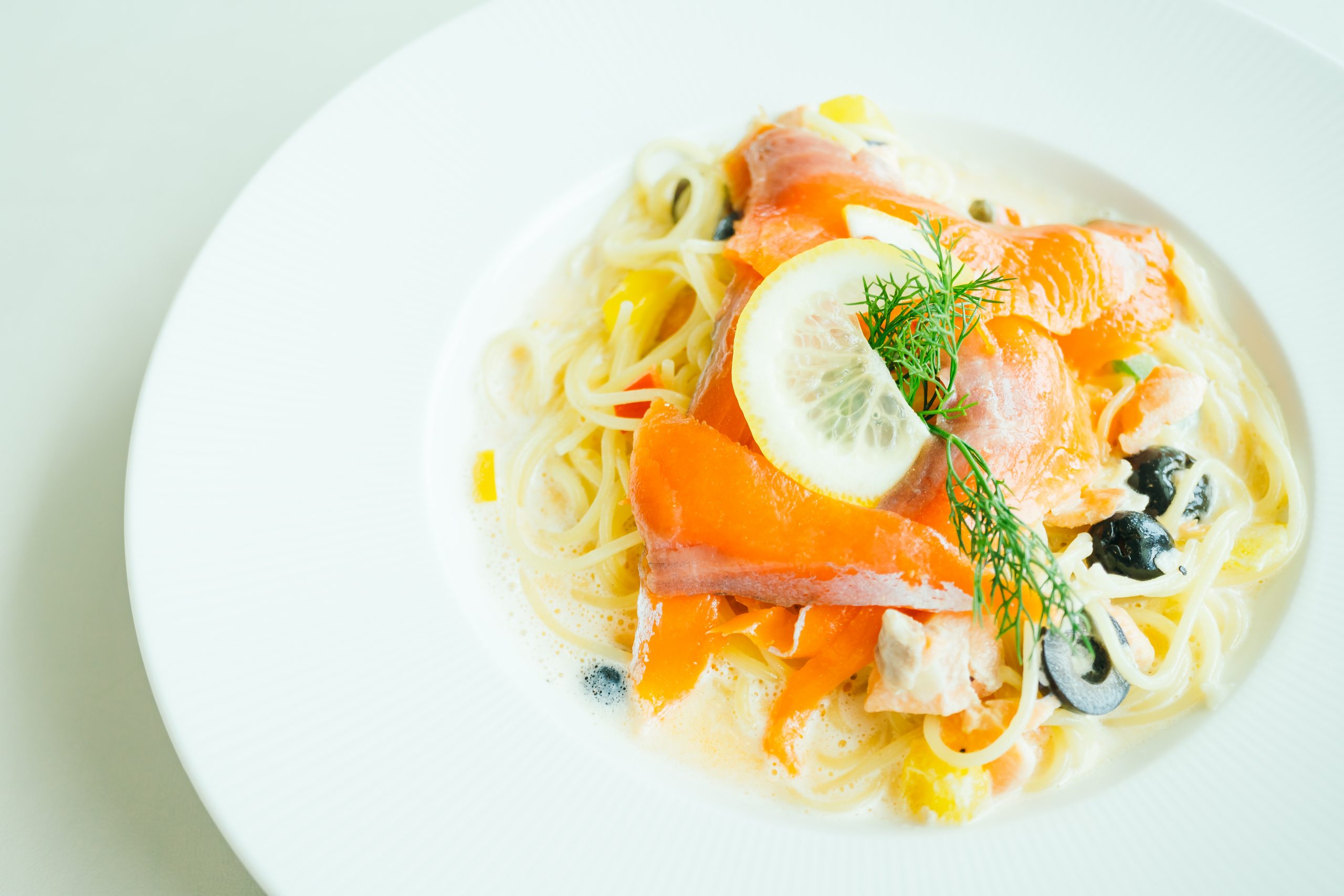 Cooking instructions
Step 1
Boil noodles for 9-10 minutes, stir occasionally. Remove the noodles, rinse under cold water and drain. Mix 1 tablespoon of cooking oil so that noodles do not stick together.
Step 2
Slice the salmon into long strands. Simmer butter and olive oil in a saucepan, then add garlic and stir in the salmon.
Step 3
Pour whipping cream into the pan and cook over low heat. Place noodles on a plate, sprinkle pepper and chopped green onions on top, and enjoy.