Stir – fried vegetarian noodles with mushroom
Stir-fried vegetarian noodles with mushrooms with Meizan Premium Vegetarian Noodles as the main ingredient will be an ideal suggestion for those who love vegetarian cuisine. The dish is frugal, rich in nutrients, and ensures a healthy meal thanks to the chewy noodles with no preservatives, using a closed, modern production lines. Let's cook with Meizan!
Ingredients
Meizan Premium Vegetarian Noodles

250g

Straw mushroom

500g

Tofu

3-4 pieces

Choysum

300g

Carrot

1

Broccoli

1

Red/ green bell pepper

1

Spices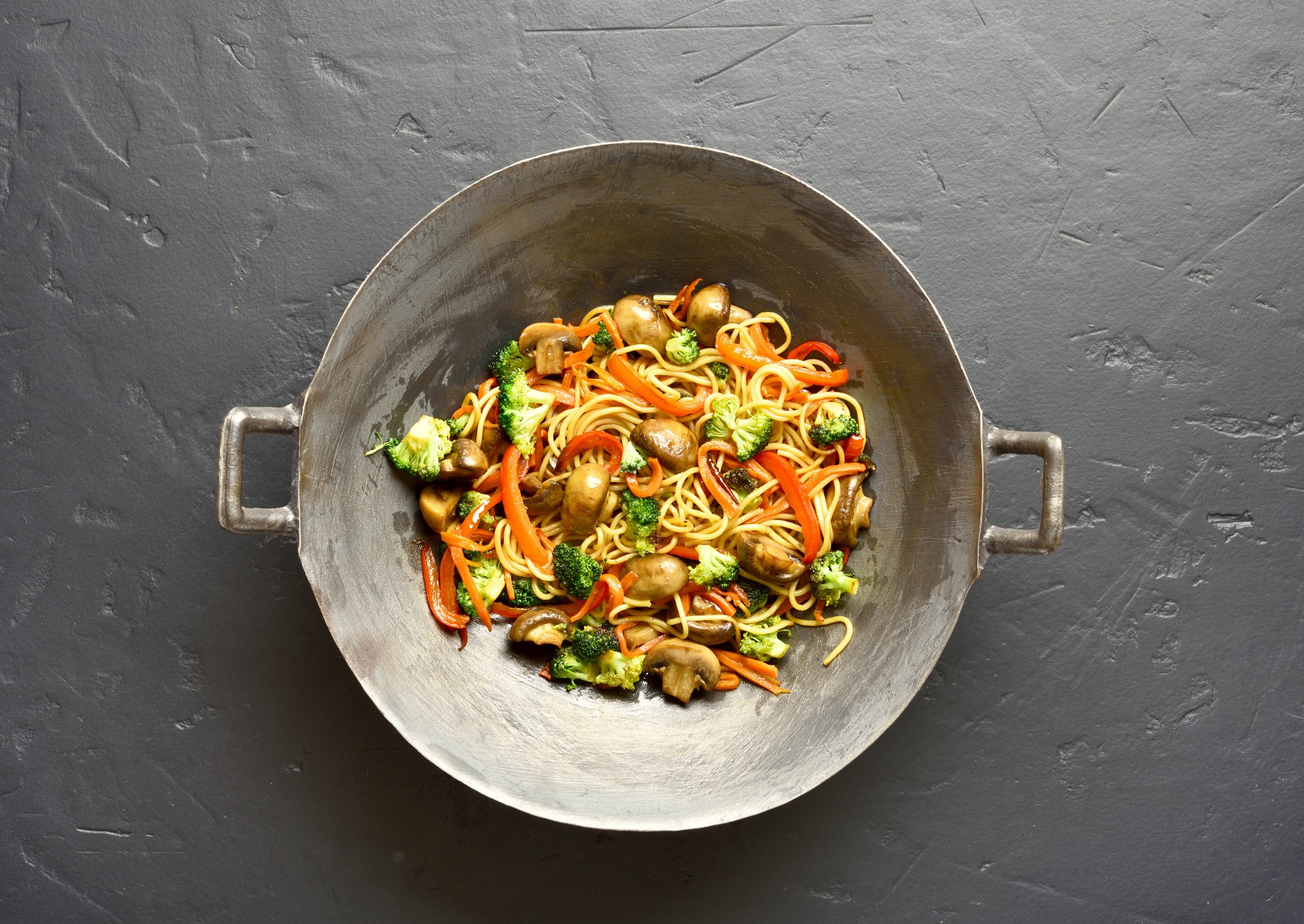 Cooking instructions
Step 1
Boil noodles for 2 – 3 minutes, stir occasionally. Remove the noodles, rinse under cold water and drain. Mix 1 tablespoon of cooking oil so that noodles do not stick together.
Step 2
Cut off the root of the mushrooms, rinse thoroughly with diluted salt water, rinse with clean water, and cut into two halves. Wash tofu, carrot, broccoli, choysum, and bell pepper, and cut into bite-sized pieces.
Step 3
Sauté the choysum, broccoli, carrot, and straw mushrooms until cooked, add the tofu and stir-fry, season to your tastes.
Step 4
Add the boiled noodles and stir-fry quickly, turn off the heat and transfer onto plates.