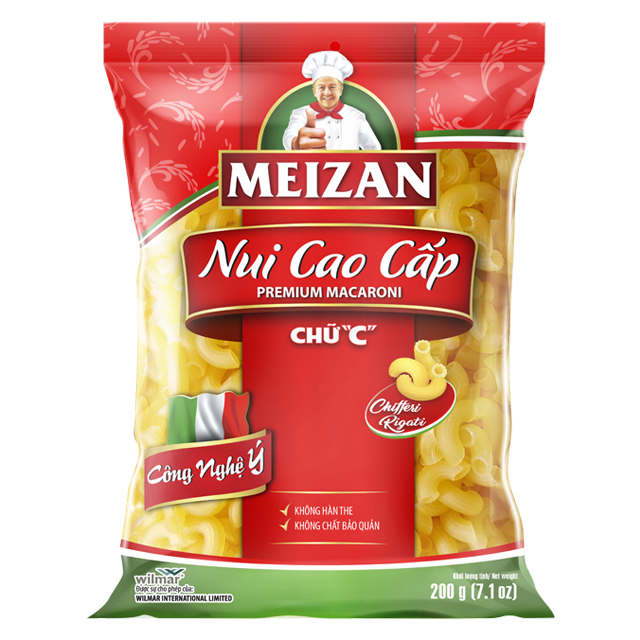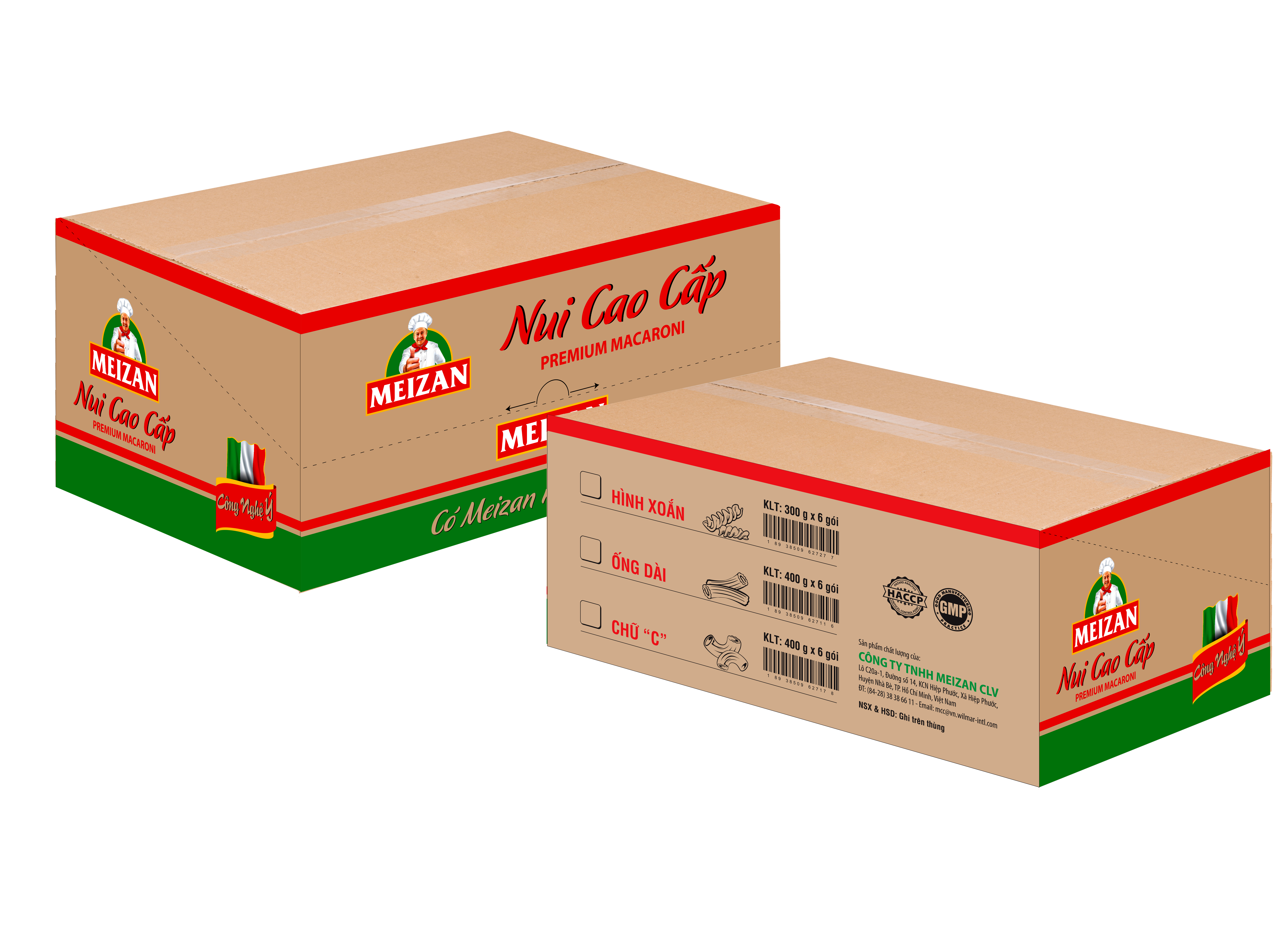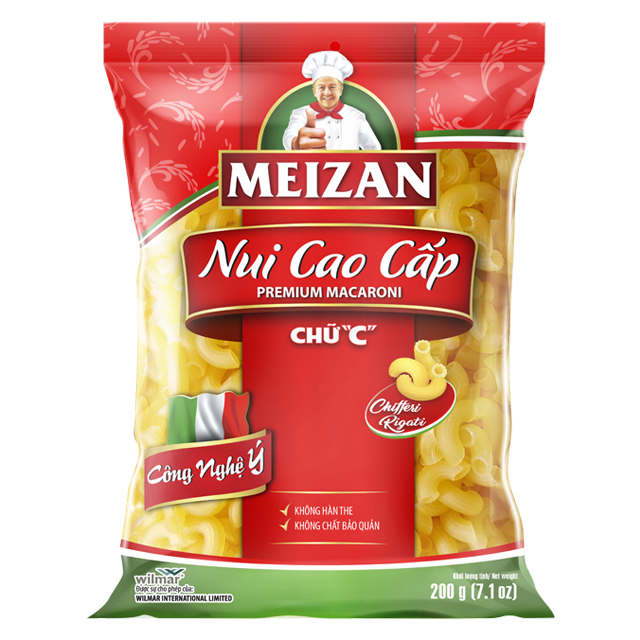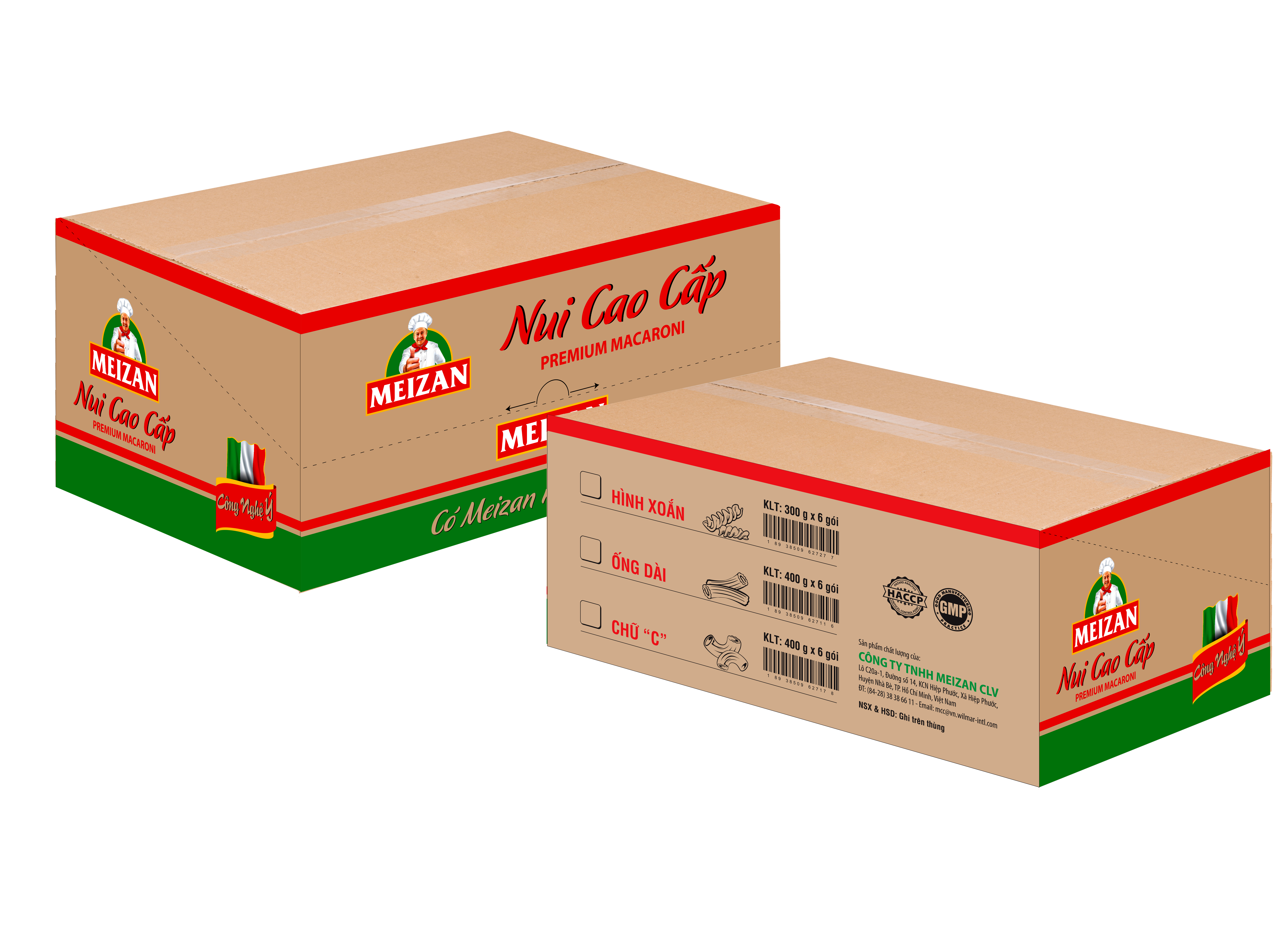 Meizan Premium Macaroni – Chifferi rigati
Produced on Italian technology line, Meizan Premium Macaroni - Chifferi Rigati promises to be one of your family's favourites with every bite of delicious, naturally golden, chewy, and healthy goodness. With the distinctive ridges embedded on every "C" shaped piece, Meizan Premium Chifferi Rigati is suitable for a variety of seasoning and recipes, from European and Asian cuisines, stir-fries, soups, to even salads.
PACKING
200g x 24 packs/ carton
400g x 12 packs/ carton
Ingredients
Rice flour, Wheat flour, Tapioca starch, Fresh eggs, Iodized salt
Usage
1

Put the macaroni into boiling water for about 10 minutes. Occasionally stir, check and drain the cooker macaroni once it is al dense.

2

Rinse with cold water and drain.

3

Add 1 tablespoon of cooking oil and stir well to prevent the macaroni from sticking.

4

Add the macaroni to your favorite stir-fry or soup recipes and enjoy!