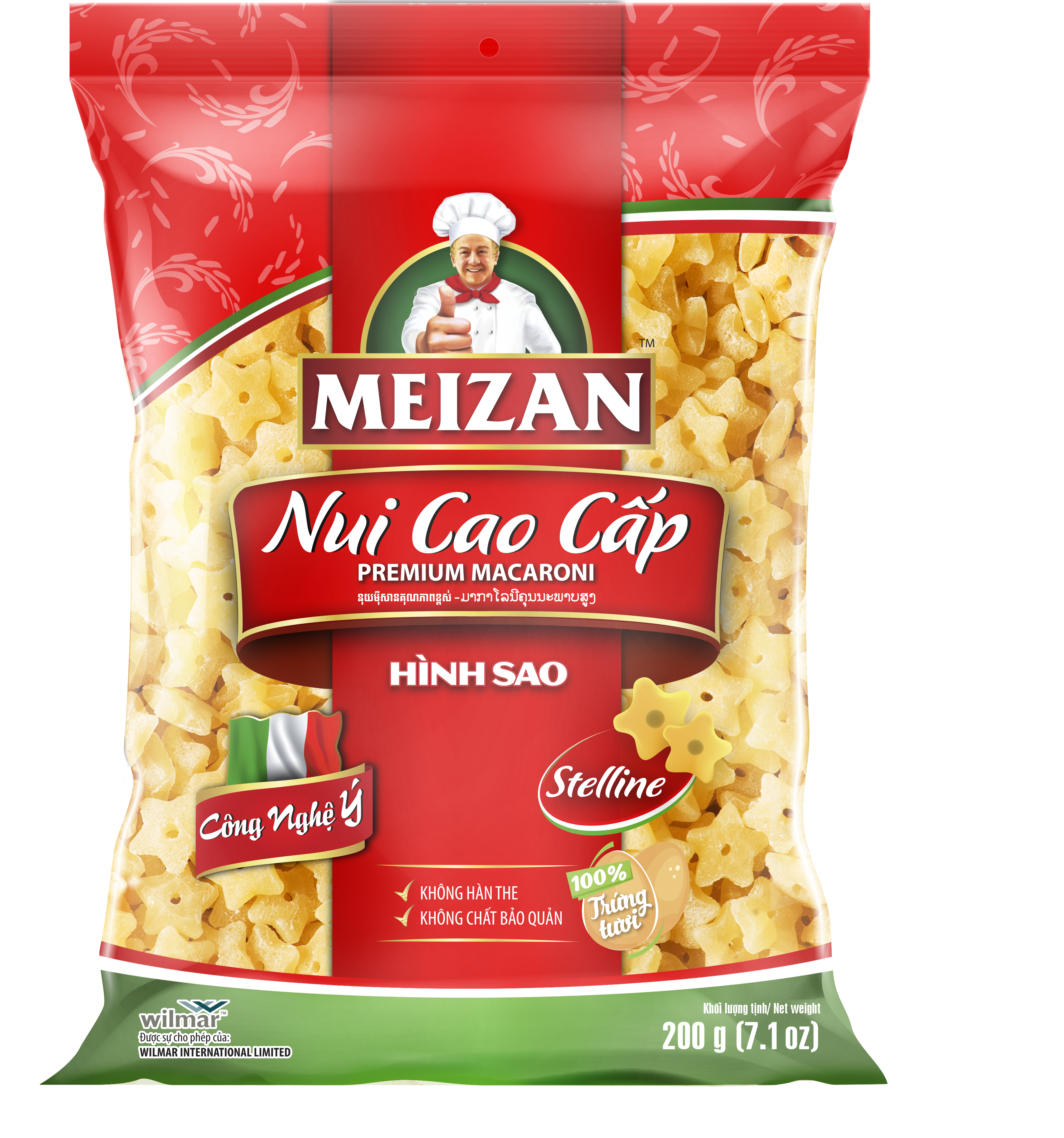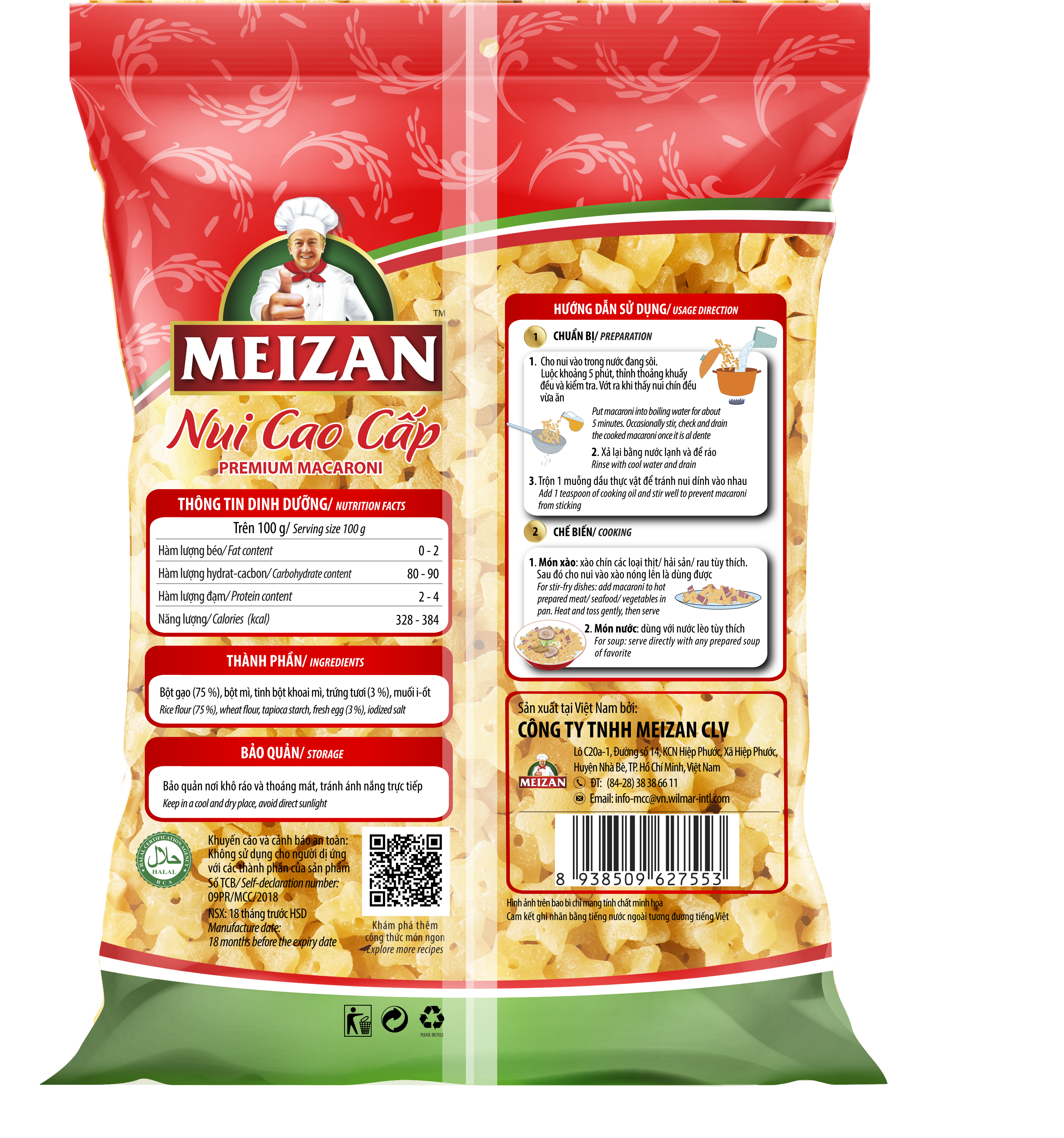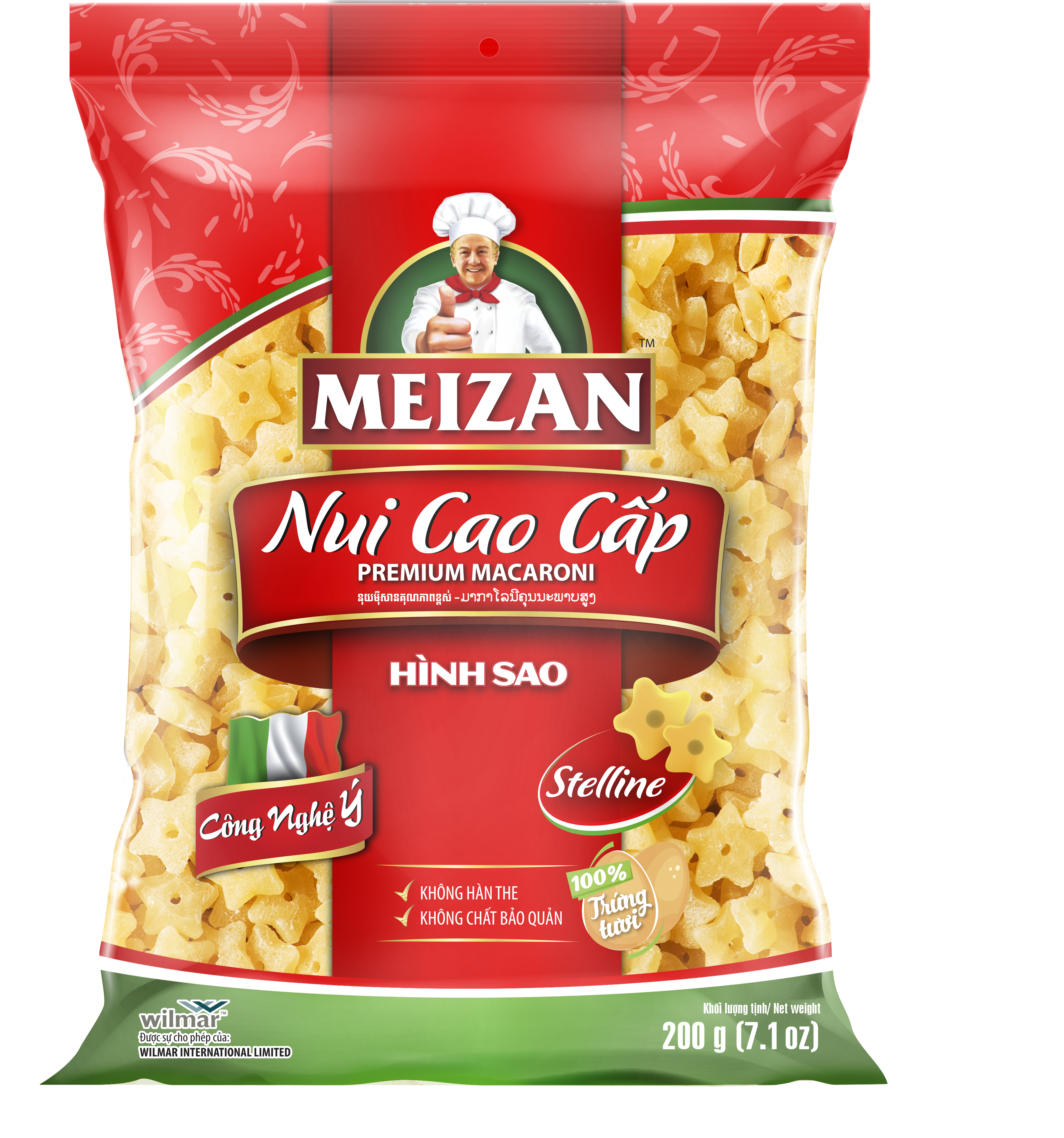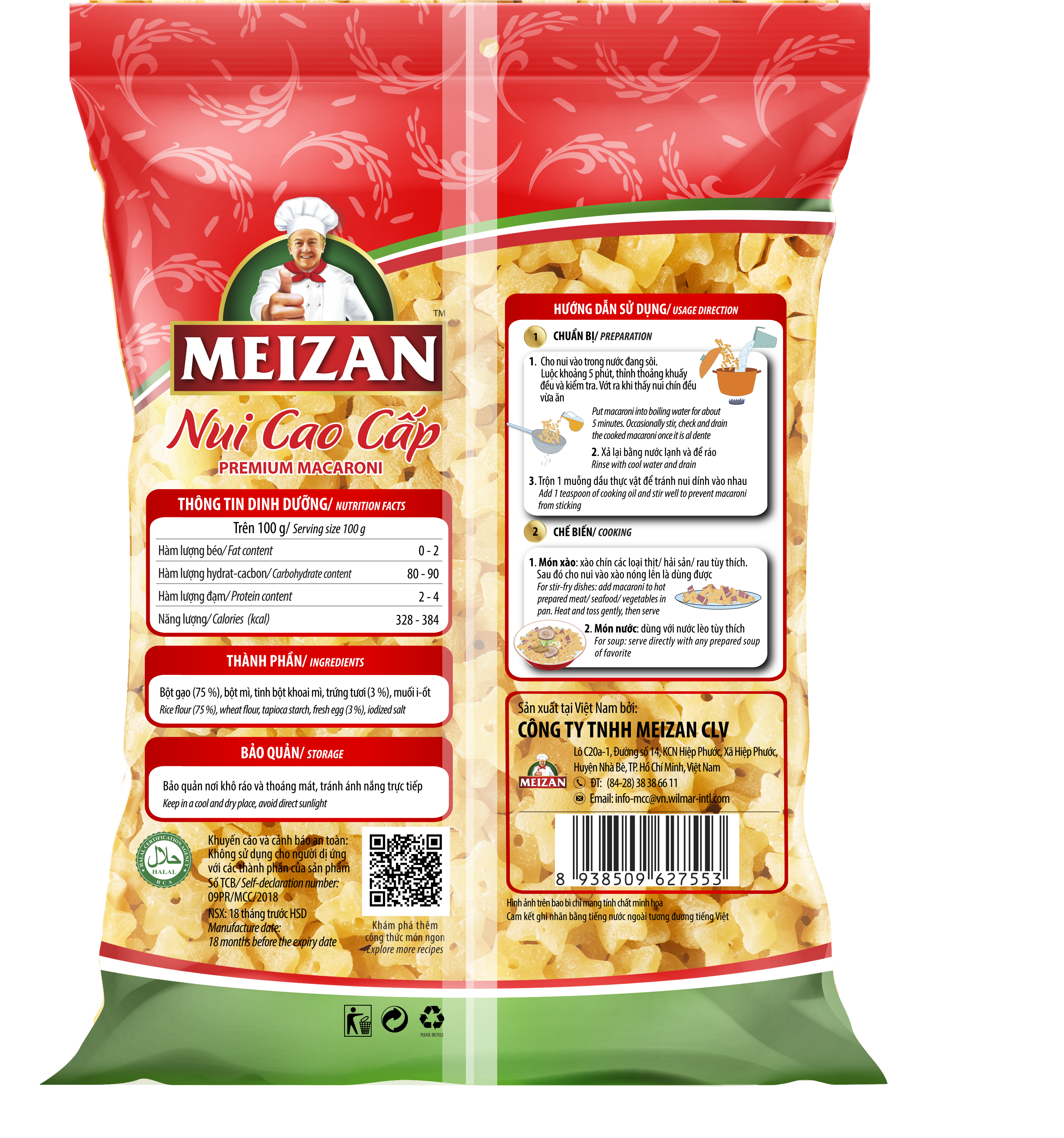 Meizan Premium Macaroni – Stelline
Meizan Premium Macaroni - Stelline is produced using Italian technology to create delicious, nutritious and safe noodles that promote good health. The star-shaped noodles are ideal for preparing a variety of European and Asian dishes, including stir-fries, soups, and salads, making them a great option for children.
Ingredients
Rice flour, Wheat flour, Tapioca starch, Fresh egg, Iodized salt
Usage
1

Cook the macaroni in boiling water for approximately 5 minutes. Stir occasionally, and drain the macaroni once it has reached al dente consistency.

2

Rinse the cooked macaroni with cold water and drain.

3

To prevent the macaroni from sticking, add 1 tablespoon of cooking oil and stir well.

4

Create a range of water-based and stir-fried dishes to your preference.