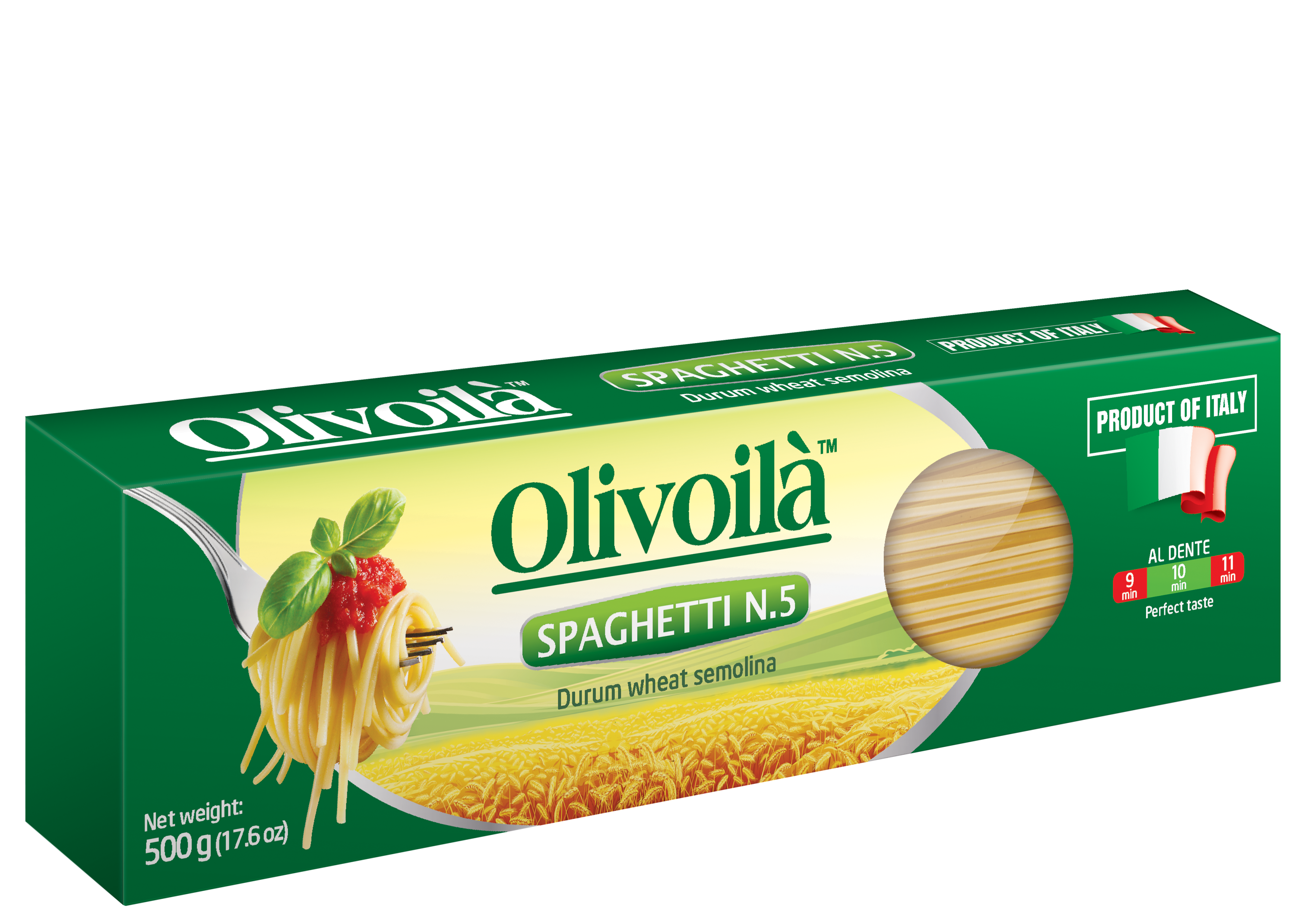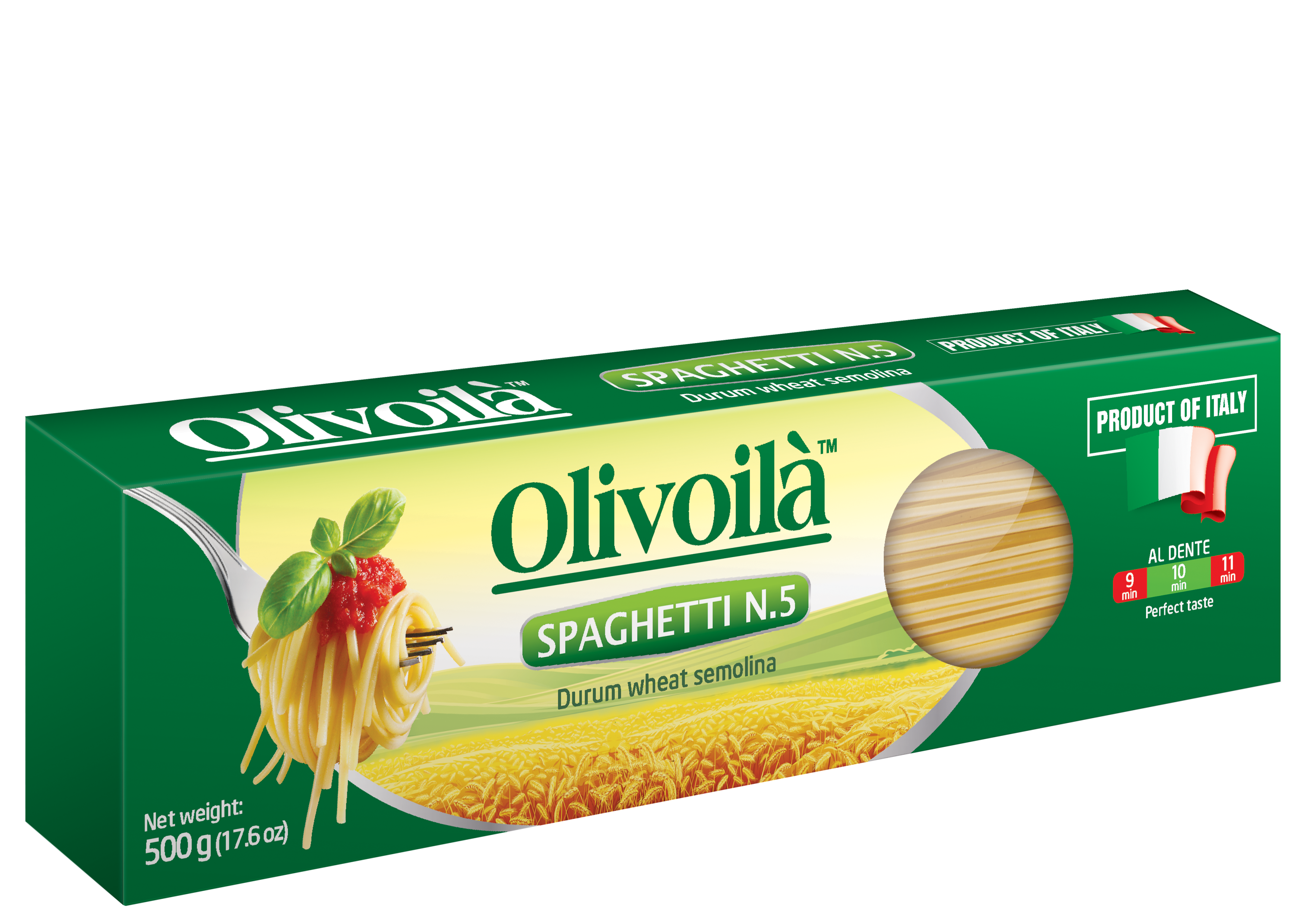 Spaghetti Olivoilà
Using only nutritious Italian-made durum wheat semolina flour, Spaghetti Olivoilà N.5 is produced on strict quality control process to deliver the signature long, golden strand of pasta with high protein content. Enjoy every bite of delicious taste, 'al dente' texture, and nutritious qualities that our Spaghetti brings everytime.
Ingredients
100% Durum Wheat Semolina flour
Usage
1

Boil water, add salt before putting in our Spaghetti Olivoilà.

2

Stir occasionally throughout the process. Turn off the stove after 9 – 10 minutes for an al dente, 11 minutes or above for a softer consistency.

3

Drain the pasta, mix in a tablespoon of oil to prevent sticking.

4

Add in your pasta sauce and enjoy!